Millennials' lack of retirement savings means advisors need to be talking to clients about their kids' spending habits if they want work to continue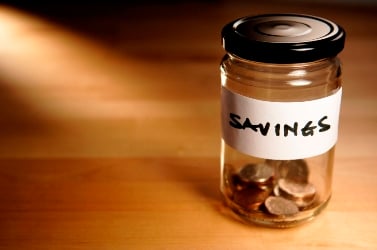 A new study released by TD found that 78% of millennials aren't saving enough for retirement because they are not earning enough.
The survey, which polled 2,115 people, found that when it comes to retirement, generation Y is dreaming big with plans to travel, buy property and start businesses however most realize that they don't earn enough to finance the dreams.
Advisors need to speak to older clients about the need for their children to save early if they want to retire at a reasonable age and if advisors want to keep getting work in years to come. With 'generation no-assets' growing up, it can only mean less work for advisors who only managing clients with disposable income.
While 57% of millennials would ideally like to retire by the time they turn 60, only 27% thought it would be possible. Some 70% expect to be working in their 60s and 70s, according to the survey.
They cite a lack of earnings as the issue although student debt, the rising cost of living and house prices also have a role to play.
Brian Himmelman, president of Himmelman and Associates Financial Advisors Inc., says younger people now have to be more proactive when it comes to saving. This is something that needs to be pressed upon with clients.
"The younger person today doesn't work for the same company for 35 years. It's unheard of and they may change employers, on average, every five to seven years and they may be employed with anywhere from three to five different employers over the course of a work career. They have to adopt a mind-set of discipline. It has to be built in early in order to accomplish the same type of results."
The survey also found that people under 34 are the least likely to be thinking ahead about retirement.
Glen Rankin
, a financial planning advisor with Rankin Financial Planning Ltd., says planners should be advising young people to start saving as soon as possible. If a person in their 20s puts a piece of their pay cheque away each month they can shave years off the time to retirement.
Rankin also says getting a social insurance number when a person starts their first job as a teenager is important so that they can claim income and build up their RRSP room. He also points out that young people shouldn't count on any inheritance as attitudes among current retirees have changed.
The survey also found nearly 60% of millennials want to take their first big trip when they retire. With no inheritance or savings of their own in forty years time there could be a whole generation of white-haired wanderers.