Nike 'just did it!' The footwear giant is booting a major player in Canada from the benchmark Dow Jones Industrial Average.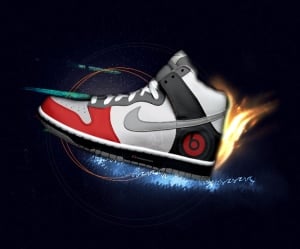 Footwear giant Nike will be giving Alcoa the boot from the benchmark Dow Jones Industrial Average (DJIA) as S&P Dow Jones Indices (S&P DJI) announces a major shakeup.
Goldman Sachs Group will replace Bank of America Corp, Visa Inc. will replace Hewlett-Packard, and Nike will replace Alcoa in the Dow Jones Industrial Average (DJIA) after the close of trading on Friday, September 20, the index provider said.
The changes will be effective with the opening of trading on Monday, September 23. The index changes were prompted by the low stock price of the three companies slated for removal and the index committee's desire to diversify the sector and the DJIA's industry group representation.
The changes won't cause any disruption in the level of the Index. The divisor used to calculate the DJIA from its components' prices on their respective home exchanges will be changed prior to the opening on September 23. This procedure prevents any distortion in the DJIA's reflection of the U.S. stock market.
The US-headquarted Alcoa is a major investor in Canada. In addition to the production of primary aluminum, Alcoa Canada operates processing plants serving the aerospace and construction industries. Its facilities and plants are mainly located in Québec and Ontario.
New York-based Goldman Sachs provides investment banking, securities, and investment management services, as well as financial services to corporations, financial institutions, governments, and high-net-worth individuals worldwide.
Visa, headquartered in San Francisco, CA, is a payments technology company that engages in the operation of retail electronic payments network worldwide.
Nike, headquartered in Beaverton, OR, engages in the design, development, marketing, and sale of athletic footwear, apparel, equipment, and accessories.