A consultancy firm and a capital fund have teamed up to provide $3 million worth of innovation consulting services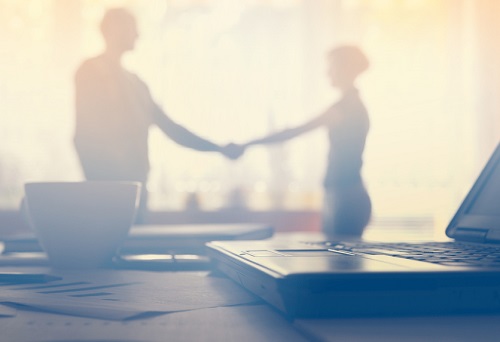 Recognizing a lack of innovation among Quebec small and medium enterprises (SMEs), Inno-centre and Fonds de solidarité FTQ are partnering up to offer consulting services for Quebec SMEs to accelerate their growth.
"The reason for this partnership … is to give Québec businesses a wake-up call," said Alain Denis, senior vice president for innovation at Fonds de solidarité FTQ. "Thanks to this initiative, they will become aware of the importance of innovating and be able to launch projects that will make it easier for them to take up the challenges of the global economy of the future."
"Often hesitant to open their doors to consulting services, SMEs that want to adopt innovative solutions to secure their future will be accompanied by the vast combined network of our two institutions," said Inno-centre President Claude Martel. "Inno-centre's advisors are not career consultants, but rather people with experience in key business positions. They are business people who serve other business people."
Under the joint initiative, thirty Quebec SMEs with revenues of $2 million or more have been selected to each receive 300 hours of professional services worth $100,000 over six months. Along with other firms, the Fonds and Inno-centre will spread awareness of the importance of innovation, as well as help SMEs implement practical solutions for innovation.
The thirty companies selected span all sectors of the Quebec economy, excluding biotechnology. They include Worximity (IT), Zinda (agrifood), FDC Composites (plastics), Versadrile (mining and manufacturing), Bois BSL (forest products), Argon 18 (manufacturing), and LEV FAB (aerospace). The companies were selected based on their willingness to work with the Fonds and Inno-centre to identify innovative solutions that could be applied to their business model.
The effort is funded by the Fonds de solidarité FTQ and Inno-centre, along with the National Research Council Canada (NRC), which contributed via the Canada Accelerator and Incubator Program (CAIP).
"The collaboration between Le Fonds and Inno-Centre will enable Quebec entrepreneurs to turn ideas into solutions, science into technologies, skills into jobs and start-up companies into global successes," said Minister of Innovation, Science, and Economic Development Navdeep Bains. "In the process, they will create well-paying middle-class jobs. That's how innovation leads to a better Canada."
Related stories:
Quantius launches new fund

IIAC head calls for pro-growth policies