A new wealth-manager accreditation - imported from Europe and offered by the CSI - will give Canadian advisors greater access to high-net worth clients.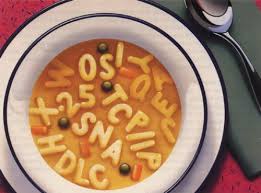 A new wealth-manager accreditation offered through the
Canadian Securities Institute
, adds more letters – and confusion – to the alphabet soup of designations, says one Toronto advisor.
The CSI, in partnership with the Association of International Wealth Management (AIWM) – a Geneva-based, international non-profit organization for wealth management professionals – announced Wednesday that the globally-recognized Certified International Wealth Manager (CIWM) designation is coming to Canada, as part of its launch in North America.
"By adding another designation, in affect they (the CSI) are diluting other designations," says Joe Bakish, an advisor with the
Investors Group
in Toronto. "It adds to the complexity of the industry on both the side of the advisor, in terms of which designation is appropriate for them, and the client, to establish whether the designation is valid."
According to CSI, the CIWM – launched in Switzerland in 2007 and well-established in Europe and Asia - raises the bar of professionalism in wealth management advice. The organization believes Canadian advisors need to be better-versed in the global financial markets, offering holistic advice models and effective client relationship principles to service the needs of wealthy clients. Particularly since the number of affluent investors is projected to double by 2020 to more than one-million Canadian households with investable assets of more than $1 million.
"We are trying to achieve alignment and begin the consolidation process of certifications in the wealth management space…by providing a clear definition of what it is to be a wealth advisor," explained Marshall Beyer, director of credentialing at CSI, to WP. "In the wealth space, we're going to provide the standards. That's really our first step."
(continued.)
#pb#
The CIWM designation is geared to high-net worth investors, offering advisors the knowledge and practical skills essential to properly service these clients, according to CSI. Training focuses specifically on investments, risk management, domestic and international taxation, retirement strategies, estate and trust planning, and client relationship management.
But the designation is not for just any advisor. According to Beyer, CIWM isn't for the entry-level advisor, but rather for a professional who has been in the business for a number of years.
"(The accreditation) is for those advisors who want to move and advance their practice and bring it to the next level," he says.
Bakish feels the international designation could be misleading for advisors, who may become overzealous about their credentials.
"The initiative is good, but there should be caution in providing over confidence in an advisor's ability," says Bakish. "Having international accreditation implies you are well-versed in multiple countries' rules. It's complicated enough to know the Canadian tax system, let alone those systems in multiple countries."
With the Canadian launch, advisors with the Chartered Strategic Wealth Professional (CSWP
®
) designation will be automatically transitioned to CIWM.
Related Articles:
Call grows to standardize advisor titles
Decoded titles should reduce 'salesman' advisors
Alphabet soup accreditation confuses clients – OSC panel