For the first time in almost two decades there is a true rivalry for senior public securities in the country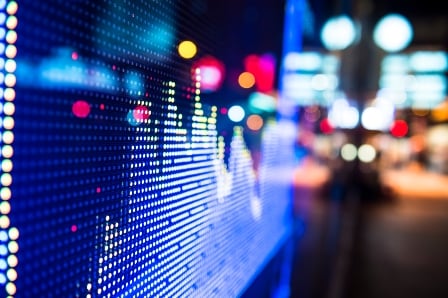 Canada's newest stock exchange is up and running after launching its first ever listing yesterday.
Trading under the symbol DWG, the
Invesco
Canada PowerShares DWA Global Momentum Index ETF became the first exchange-traded fund listed in Canada based on the relative strength model of Dorsey, Wright& Associates, LLC (DWA) as it was listed on the Aequitas NEO Exchange. It is also the first time an ETF has listed on a Canadian stock exchange other than the TSX.
According to Jos Schmitt, the president and CEO of the Aequitas NEO Exchange, this is the first time "in almost two decades" that there has been true competition in the listing of senior public securities in Canada.
"Our vision of a more robust, innovative and competitive capital market in Canada has come yet another step closer to reality," he said.
"With Invesco's newest ETF listed on our stock exchange, we now offer a trading venue for all Canadian listed securities that is driven by fairness, liquidity and transparency, and a listing venue focused on the best interests of investors looking to build wealth and corporations looking to raise capital. We are thrilled to launch our first listing with Invesco as we enable this new capital market that will help drive our Canadian economy forward."
DWG began trading on the NEO Exchange on Tuesday, March 22, 2016. The first week of trading was reportedly flawless and allowed market participants to confirm readiness. The quality of liquidity provision during these first days of trading was particularly notable.
"Our first momentum-based ETF has been trading for over a week and we have been pleased with the early level of liquidity and investor interest," said Chris Doll, vice-president of product and business strategy at PowerShares Canada. "We are very proud to celebrate this important milestone with the NEO Exchange. The idea of increasing competition in Canada makes perfect business sense to us."
Invesco undertook an extensive review of the NEO Exchange operations before committing to its first listing.