Aside from announcing new appointments, the board is welcoming new members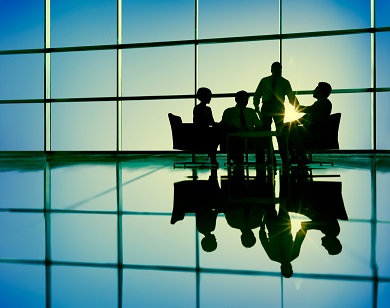 CFA Society Toronto has announced Pamela Steer, CFA, as the chair of its board of directors. Formerly the vice chair of the society, Steer is also chief financial officer and head of finance and employer services at the Workplace Safety and Insurance Board (WSIB).
"I'm honoured to be elected the new chair of CFA Society Toronto," Steer said. "Over the next year, my focus will be delivering member value, enhancing public trust in CFA charterholders and looking at how we can partner with other professional bodies to strengthen the financial services industry."
Also among the new appointments are Vadim Gracie, FCSI, CFA (vice chair); Daniel Lavallee, CFA (past-chair); and Brenda King, CPA-CA, CFA (secretary-treasurer).
The society is also welcoming four new board members:
Steve Balaban, CFA (outreach) – the founder and chief investment officer at private equity firm Mink Capital, Balaban is also an adjunct professor at the University of Waterloo and a teacher at Wilfrid Laurier University.
Jennifer R. Schillaci, CFA (member services) – a former investment director at Manulife Real Estate, Schillaci is currently managing director and senior portfolio manager at the unit. She oversees the ongoing investment strategy and portfolio management of the Manulife Canadian Property Portfolio and the Manulife Canadian Real Estate Investment Fund.
Christopher Sheridan, MBA, CFA (board member at large) – Sheridan is a vice president in client coverage at MSCI. A 16-year veteran of the capital markets, he has been a senior vice president at a Canadian ETF provider, a provider of equity sales coverage to institutional clients of a bank-owned investment dealer, and an equity research analyst.
Camilla Sutton, MBA, CFA (board member at large) – most recently, Camilla Sutton was the global head of foreign exchange at Scotiabank, where she oversaw 20 global trading desks and 180 front-office professionals. Prior to that, she was Scotiabank's chief foreign-exchange strategist, part of portfolio management at pension giant OMERS, and part of Bank of Montreal's equity research team.
Departing from the board of directors are Anish Chopra, CPA-CA, CFA; Bruce Grantier, CAIA, MBA, CFA; Richard Talbot, MBA, CPA-CA, CFA; and Noam Silberstein, CFA.
For more of Wealth Professional's latest industry news, click here.