If falling oil prices have advisors scrambling for ways to shield their clients, what hedge against the loonie's own drop have they come up?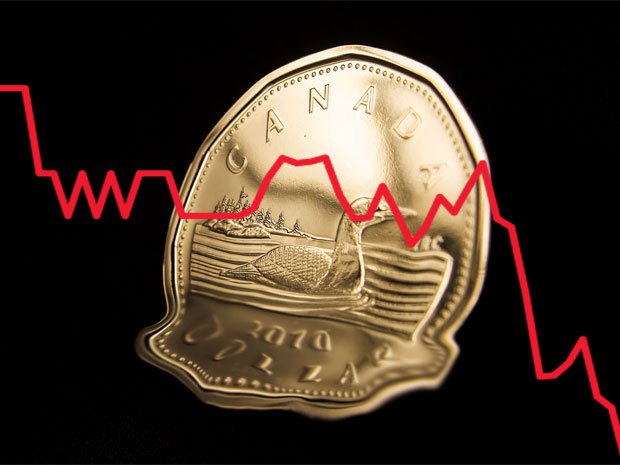 By Will Ashworth
WP recently discussed what financial advisors are doing to counter
falling oil prices
. Arguably more debilitating is the imploding loonie which is off more than 12% versus the Greenback since the beginning of 2013.
Many experts
believe the pain will continue well into 2015. RBC, for example, sees the dollar below 85 cents by the end of next year, while
Sprott Asset Management
envisions a dollar that's trading below 77 cents sometime in 2016 or beyond. That's good news for Canadian exporters, but painful for most everyone else.
Whatever your views, the currency question along with oil prices, are certainly two of the biggest macro-economic issues facing financial advisors at the moment.
Brent Vandermeer of Ottawa-based Vandermeer Wealth Management sees the Canadian dollar heading lower over the next year or two suggesting "this is also supported by Stephen Poloz who seems to want a lower Canadian dollar to support our exporters."
Manulife's Bill McElroy also sees a lower dollar due to falling oil prices. He believes "the end result could be an 80-cent dollar." Interestingly, when WP asked PWL Capital's
Justin Bender
the same question he was more philosophical stating, "I have no forecasting abilities (neither does anyone else)."
None of the three advisors are currently using any hedging tactics to protect against the Canadian dollar's decline. McElroy, in particular, follows the lead of the Canada Pension Plan, which states in its 2013 annual report, "we see no compelling reason to hedge equity-related currency exposures … We accept that in years of large currency moves, total Fund performance may be materially affected – in either direction – relative to other funds that have hedged currency exposure."
So, while the verdict is out on how best to battle the loonie, it appears financial advisors generally are in agreement that it's headed downward.