NEO Exchange's CEO and president tells WP why access to lower-cost funds bridges a long-held industry gap and can have a big impact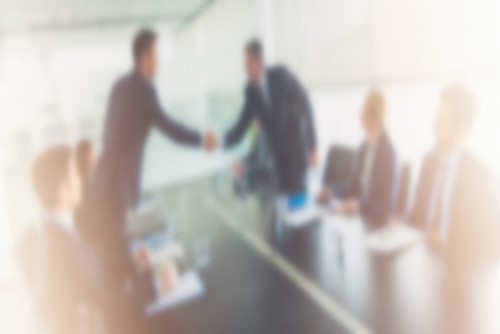 Mutual fund dealers will do their clients a disservice if they don't embrace lower-cost Platform Traded Funds, according to the CEO and president of NEO Exchange.
The distribution platform yesterday announced the first dealer to offer its advisors direct access to PTFs in a move it feels will bridge the gap between the IIROC and MFDA segments of the industry.
In partnership with Univeris, NEO revealed that independent PEAK Investment Services, part of PEAK Financial Group, has opened up about 70 PTFs to its network of approximately 1,500 advisors and professionals serving more than 150,000 clients and representing more than $10 billion in AUM.
PTFs are designed for fee-based investors and transact and settle similarly to ETFs. However, unlike ETFs, there are no minimum-investment requirements and orders are filled at end-of-day asset value, therefore giving investors better pricing by avoiding bid-ask spreads.
Jos Schmitt, NEO Exchange president and CEO, said he expects more companies to follow PEAK in accessing the funds, which are cheaper than Series F products, through NEO Connect and believes this can be a game-changer for the industry.
He told WP that PTFs are a hybrid of classic mutual funds and ETFs and offer the benefits of both: the efficiency, access and cost of the latter and the lack of intra-day trading and bid-asks spreads that the former avoids.
"Mutual fund dealers have for years been asking for access to ETFs and now we are giving them a product that is pretty similar. It has all the benefits without [the advisor] having to look at intraday market data etc.
"It's the beginning of much more. We have about 70 PTFs and you can imagine there is going to be an ask for more products and for different types of products. By opening it up to a channel we know is looking for more diversity and is looking for different types of products, that is really where the game-change is.
"And it's opening up an enormous market! There are tens of thousands of mutual fund dealers across the country and they represent hundreds of billions of assets."
Arguably, the biggest attraction to PTFs is the fee, which can range from 0.4% to 0.8% and is significantly lower than typical F-class mutual funds.
Schmitt said the cheaper options are just another sign of the natural way things are evolving, with the NEO Connect platform and flows enabling manufacturers to reduce prices.
He said: "We are a change agent in this industry. We try to facilitate things – you can't do everything in one day so it's a step-by-step approach but when you think about it, this is a big development and it's not just words; it's reality. You compare fees to some of the alternatives and you are talking about a substantial cost reduction."
Schmitt added: "It's obviously a very important milestone because we are doing something extremely unique here. It's the capital markets industry that is really reaching out to the mutual fund industry and establishing a first real bridge between instruments that are typically available only to the IIROC advisors, investment advisors and the community that has direct access to listed securities.
"These are quality products that are available to the IIROC community and we now make them available to the mutual fund dealer community too – that is a very important statement."
Carmine Tullio, president and CEO at Univeris Corporation, told WP that he believes advisors and investors will now have the flexibility of more products on the shelf while enjoying the benefits of a mutual fund at a lower cost.
He said the process of working together with all the interested parties was "pretty cool" and a positive for the industry.
He said: "This [PTFs] may get bigger but what could happen first is that it finds a niche. This might be for fee-based combinations or it may find its place in rebalancing models, and then it could grow beyond.
"Remember, it's the mutual fund companies themselves who will be offering another option on their broad shelf. They are offering mutual funds, ETFs and now some will offer PTFs, and they may feel it makes sense to grow that segment."
He added: "More options will give advisors a better ability to compete – and that is the value of advice. This value is growing in strength and adds mobility for lower fees or more revenue however it is going to be sliced between the investor, advisor or dealer. It's no different to ETFs in that regard."