National survey by FP Canada reveals money is a major taboo topic alongside sex and politics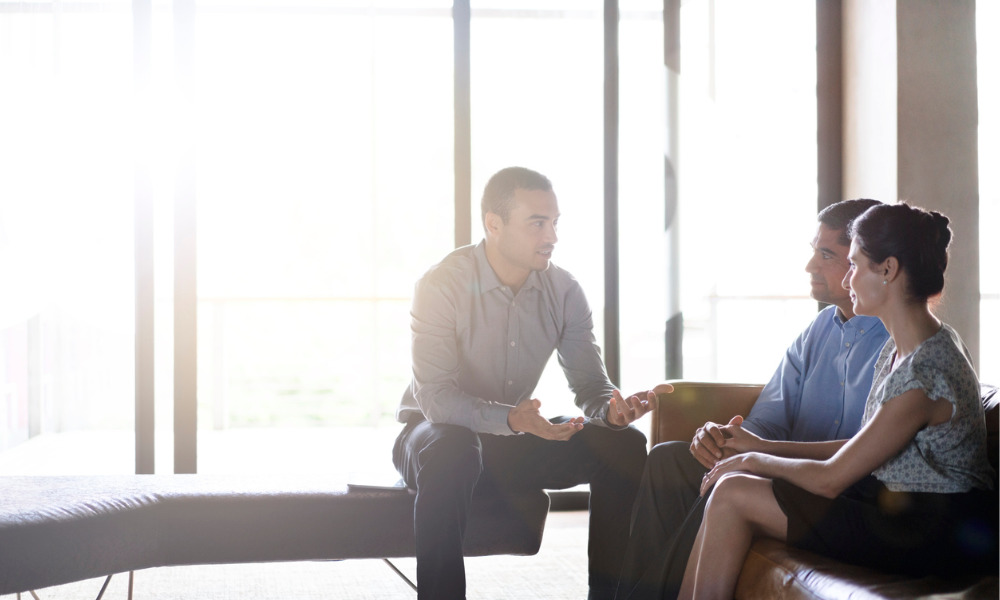 Advisors are painfully aware of the discomfort some Canadians feel when it comes to discussing their money. And according to a new poll, that discomfort affects some people very acutely — to the point that it becomes taboo.
Drawing from a Leger poll of over 1,500 Canadians conducted for FP Canada, The Discomfort Index study found that among a range of topics, money was one of four areas that got ranked as the most uncomfortable to discuss.
Twenty-three per cent of participants said they felt the most discomfort talking about money; the same proportion cited religion as their conversational kryptonite. Relationship or sex talk was taboo for 24%, while 26% regarded politics as the most emotionally fraught territory.
Even though more women are getting a say in household finances, the poll found that they were more likely to avoid money conversations compared to men (27% vs. 18%). The study also found similar rifts when it came to discussing politics (33% of women were uncomfortable discussing it compared to 19% of men) and religion (26% vs. 20%), but not for relationship/sex talk (25% for both women and men).
When asked whom they would broach the subject with, 9% said they don't talk with anyone about it; the number rose to 16% among those earning $40,000 or less. Nearly six tenths (58%) said they discuss money matters with their spouse or partner; that declines to 39% among those earning $40,000 or less, and increases to 72% for those earning at least $80,000.
Other groups of people respondents said they can talk about money with include:
Friends (44%);
Parents (31%);
Siblings/other family members (28%);
Adult children (20%);
Work colleagues (19%);
Strangers (3%); and
Hairstylists and estheticians (2%)
The survey results also suggest that only a minority of Canadians seek professional help when it comes to money. Just under four in 10 respondents (38%) said they work with one or more specialists for financial advice. Those include an investment advisor (18%), a certified financial planner (16%), and an insurance agent (5%).
There was an apparent generational divide in the propensity to seek help. Compared to those between 18 and 54 years old, those aged 55 and older were more likely to say they work with a financial expert. Higher-earning Canadians, those with at least $80,000 in income, showed a higher likelihood of saying that they turn to professionals for advice.
When asked whom they'd feel comfortable opening up to when they have money issues, 43% of participants said they'd speak with a financial planner. Other parties were cited such as a close friend (35%), family member (32%), investment advisor (30%), and accountant (25%). Robo-advisors were near the bottom of the list, with just 4% saying they'd rely on such a service.