With two provinces already on board for a proposed national regulator, will others follow suit?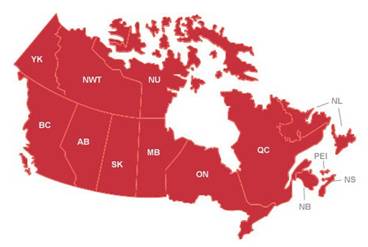 By: Mark David
With two provinces already on board for a proposed national regulator, could others soon follow suit? A top advisor weighs in on whether or not a national regular will work to advisors' advantage.
"Generally speaking, I'm always in favour of consolidation and having a streamlined set of rules across Canada," says David Ritcey of ScotiaMcLeod.
B.C. and Ontario were the first two provinces to sign on to join the regulator, which would harmonize rules and regulations for Canadian advisors. Ritcey believes that it could be a matter of time before the other provinces choose to get on board with this idea.
"Those two (B.C. and Ontario) are the dominant players," says Ritcey, one of WP's Top 50 Advisors. "I would hope that the others see the value in working with those two dominant players."
One element that may help influence the other provinces to join is to have a working model in place. As a result, Ritcey indicates that the rest of Canada may pay close attention to the structure in B.C. and Ontario before deciding whether or not they would consider joining.
"I think you need a tangible model that might help them to make a fairly timely determination of whether or not they want to be a part of it," Ritcey says. "I know it's been dragging on for many years, and it's time to put this one to bed."
Although in favour of the idea, Ritcey does forsee some challenges with the regulator, especially in the smaller Maritime Provinces.
"It's been very contentious because there may be a fear that some of the smaller provinces could be at a disadvantage, as compared to those larger provinces," he says.
Related Articles:
Quebec, Alberta advisors would welcome national regulator
Advisors assess new provincial regulator