Second bank in a week dramatically increases its estimate of how much money it expects to lose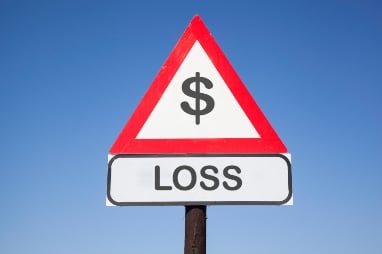 It's shaping up to be a tough period of financial results for the banks in Canada as the second bank in a week predicted a significant rise in the amount of money it will lose.
Earlier this week we told you how Canadian Western Bank had set aside $40 million to cover energy loan losses (see
article
): and now National Bank of Canada is predicting its own struggles.
The firm has announced that it is going to set aside $250 million in an effort to cover bad loans during the second quarter of the year, primarily due to the money it will lose on secured loans related to the gas and oil sector. The money set aside represents a four-fold increase compared to the previous year and it is expected that it will cut the bank's quarterly profit in half.
In a note reported on in
The Globe and Mail
, Meny Grauman of Cormack Securities remarked that "although all of the banks have continued to emphasize just how small these direct exposures are, we are now seeing clear evidence of how small exposures can lead to big spikes in loan losses."
In recent weeks there has been considerable attention on how the banking sector deals with exposure to oil as the rebound in the price per barrel has yet to make any significant improvement on the health of energy companies.
Despite this, banks have claimed that their exposure to credit losses linked to the energy sector are manageable – with National Bank outlining in a statement that "the credit performance of the overall loan portfolio, excluding the oil and gas producers and services loan portfolio, remains within expectations."
Bank loans to the energy sector average 2.2 per cent of all loans – but National Bank has a higher exposure at around three per cent.