Advisors react to an Alberta fraud case that saw investors across Canada scammed for millions.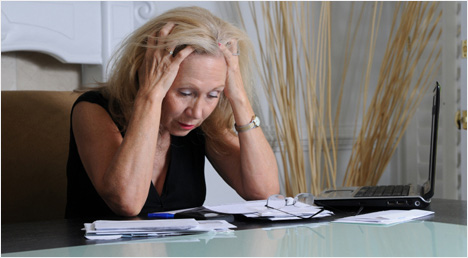 Put the blame on investors; say some advisors, in reaction to an Alberta fraud case that saw more than 1,300 of them scammed out of $23 million.
The onus is on clients to do their homework and ensure they are dealing with a credible advisor, while avoiding getting caught up in a 'too good to be true' story, promising hefty returns, argue some.
"…The investors have to take some responsibility. They were extremely gullible and very greedy," reads one comment from an advisor posted to the WP website.
Kevin Cahill, an Ontario-based advisor, agrees, adding that while the accused were really good sales people, the victims, caught up in the return potential, failed to dig deeper and do the necessary research.
"The people who were greedy and thought they could make a 500 per cent return, they need to take responsibility for their own actions," he says. "If you are going to follow greed, there is a risk associated with it. Gimme, gimme, never gets."
Another adivsor disagrees, at least on the greed factor.
"More than 1,300 gullible or greedy investors; unbelievable! This won't stop until (1) the public starts dealing with 'accredited advisors' who are members of reputable professional organizations & (2) scammers like these are thrown in jail for a 20 or 30 years; with NO time off for good behaviour," reads another comment.
An RCMP investigation has revealed that, while hiding behind the company, Concrete Equities Inc., based out of Calgary, two Alberta men allegedly convinced investors – spanning from British Columbia to Ontario – to put their money into an undeveloped beach property in Mexico – the Golfo de Santa Clara project. Investment funds were allegedly diverted to other businesses beginning in 2007, and transferred to Concrete Equities in 2009.
Dave Humeniuk of St. Albert, Alta. and Varun Aurora of Calgary – previously fined and disciplined by Alberta's Securities Commission for the sale of $100-million of limited partnership securities – have now been ordered by the provincial regulator to stop trading or selling securities.
Humeniuk is set to appear in court at the end of February, while a Canada-wide arrest warrant has been issued for Aurora.
"The worst part about this case," adds Cahill. "...is that the people who just lost money and got burned will never trust again."
Related stories:
$23m fraud hits 1,300 investors
Clients may have exposed alleged fraudster
Will you pass this background check?