A new online financial planning platform offers a range of affordable services, but some advisors feel they are untouchable.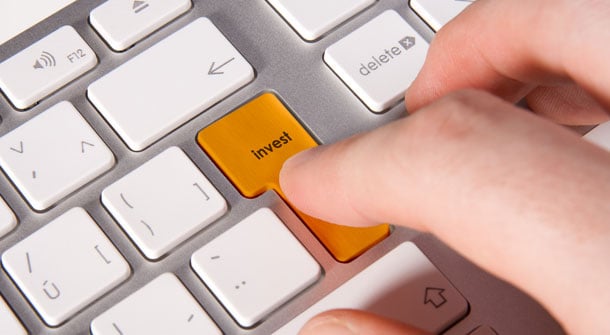 A new online platform may offer investors a cost-effective way to create their own portfolios, but whether it can enforce the discipline required to save, one advisor doubts.
According to Mike Bayer, founder of Strategic Asset Capital Management, there are three main problems investors face – procrastination, lacking the proper investment strategy and maintaining the emotional discipline to save.
"If the system can do these three things, it can be helpful, but it may or may not work," he says. "Emotional discipline (in particular) is where the advisor can have value."
The end-to-end online platform, MOVO – recently launched by financial services firm Financial Index Wealth Accountants in Australia – includes three different plans: a basic at $199, a premium at $249, and a deluxe at $349. Despite the low-cost and lack of face-to-face contact, CEO Spiro Paule insists quality won't be compromised.
"The advice is all provided for by a quality control process. We have a high-quality in-house advisors committee, and that same system will sit behind the mobile online portal," he says. "It's the same regulatory system. It will just be done by the user themselves. Quality won't be compromised in any way."
But advisors and planners need not sweat, says Paule, as it's unlikely MOVO will steal any of their thunder. The platform is specifically targeting underinsured people who don't get advice because they feel they don't have enough money, they don't trust the advice industry, or they prefer to go to family and friends, he says.
"There won't be any major disruption to the traditional advice industry," he says. "People with significant resources always opt to see a real-life planner in a meaningful way."
And, advisors, like Bayer, don't seem worried.
(continued.)
#pb#
"The clients that gravitate towards my type of practice, are usually a little wealthier and they can afford to pay someone," he says. They're already quite knowledgeable – so they have already got those tools at their disposal."
Additionally, according to Paule, the platform will lower the barrier by providing a do-it-yourself option, and could even potentially act as a stepping-stone to users then seeking out a real-life advisor.
"That trend has been quite evident over a long period of time. There is a ground swell of people who use meaningful resources to give them more control," he says. "They then think, 'It's got me this far, now I want to see a real life person.' I see [the platform] as that half-way step."
Bayer agrees, adding that MOVO may be particularly attractive to younger generations who want to start investing and are more inclined to use an online service.
"It could be worthwhile and it's a good price plan," he says. "Anyway we can get people to start saving money and preparing for their future is a good thing."
- with files from WP Australia
Related Articles:
Toronto advisors facing 'Robo-advisors' challenge
DIY investors know the value of advice
Threat to advisors or wakeup call?