Brink & Associates has ambitious plans to bolster advisor roster and grow AUM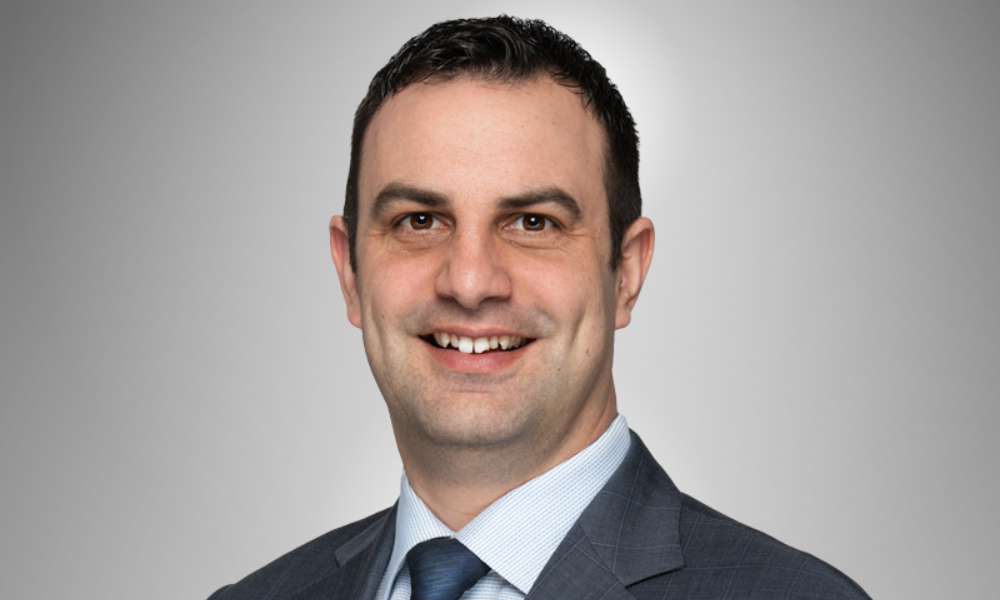 Ryan Brink started his wealth management journey as a solo practitioner, a self-proclaimed "one-man show with zero clients and zero assets under management." But just under a decade later, Brink & Associates is a six-person team of three licensed individuals and three support staff, has two office locations, hundreds of clients, $140 million in assets under management (AUM), and no shortage of ambition.
At the beginning of this year, Brink & Associates joined forces with Harbourfront and, to sum it up, "we're really, really excited about it," Brink, a Certified Financial Planner and Investment Advisor (Mutual Fund Restricted), says. "It's refreshing — the sky's the limit again," he adds. "It's nice to not feel like there's a ceiling above me any longer."
Brink says the move was driven by a desire to surround his team with the best possible people. As a five-star independent advisory dealership with a mission to shape the future of wealth management, a focus on technology that makes Brink and his team more efficient, and a 67% women leadership team that reflects the make-up of Brink & Associates, Harbourfront's ethos aligned perfectly with Brink's core goals. With a focus on high-net worth individuals, mainly retirees or people who are just pre-retirement and have already established their wealth, and high potential clients, such as aggressive young savers or successful business owners, "we look for clients who are engaged in the financial planning process and want to continue to build and to make smart decisions."
For Brink, his approach is best explained by way of analogy: diving into a financial plan, looking at things like cash flow and saving strategies, gets the fire started; looking at tax reduction, drawdown strategies, and risk management strategies keeps as much heat as possible on that fire; and then combining that base with great investment and insurance products really gets things going, like throwing gasoline on the fire.
"That philosophy aligns really well with Harbourfront's eight step financial planning process, and then on the portfolio construction side of things, we believe in deep diversification and unbiased selection and Harbourfront provides us with that," Brink says, noting what Harbourfront boasts industry-leading, innovative products and exceptional client-centric advisors who bring great ideas to the table.
The retail friendly opportunities beyond traditional asset classes and access to pension type investment vehicles set Harbourfront apart from the rest of the firms Brink interviewed, specifically the capabilities of Harbourfront's Watermark Private Portfolios and the benefit of incorporating private equities, private real estate, and private debt into a client's portfolio and provide clarity and transparency for clients on how their investments are being managed. Brink is also grateful for the overwhelmingly positive response from his clients, adding with a laugh that once they saw the new capabilities, "a number have even been asking why this wasn't done sooner."
Looking ahead, Brink points to Harbourfront's business transaction last year with Audax that placed its enterprise value at $425 million, on track to reach $1.5-$2 billion by 2027, as his yardstick: Brink & Associates' goal is to echo the blistering pace and hit three to four times AUM over the next four years. To help achieve that, Brink is hoping to add to his roster.
"Any advisors looking to become more independent, feel free to connect with Harbourfront or me directly," Brink says. "As I said the sky's the limit, but we would just like to continue to bring our brand of financial planning to as many of those high net worth and high potential Canadian families as possible."