A heartening take on the potential for independent advisors under CRM2.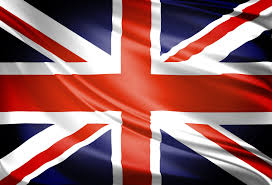 There has been a mighty amount of chatter in Canada about the effect of the so-called CRM2 regulations. Some have speculated that the Canadian advisor industry could be "gutted" by planned changes in transparency and disclosure rules coming into play next year.
Citing the example of the UK, where new transparency regulations saw 25% of the advisor force leave the industry, some have suggested a similar situation could play out in Canada over the next two years.Message for the independent advisors: Don't panic. A heartening article running in the very well-respected UK business paper, the Financial Times, suggests the coming shiftscould be a gold-mine for the independents.
That is, if the example of the UK is any guide.
According to the FT article (
found here
, registration required) regulations similar to those coming in Canada are "transforming the UK's expanding wealth management industry", are "paving the way for the growth of independent firms."
The regulations in the UK were designed to improve standards of advice and fee transparency. According to the FT story, the regulations have also been disruptive, forcing many advisors to re-think their business model. For some this has been a disaster. Some big banks are leaving the market. Retail banks are overhauling their approach. Organizations like Barclays' wealth management division have suffered a raft of senior departures. Other banks such as Morgan Stanley and Bank of America Merrill Lynch have pulled out of European wealth management altogether and are focusing on home markets. This has opened up space for the independents to move in and capture new business. "This structural change has meant a fertile market for hiring and winning clients….new independent firms have flourished," according to the article. Cited is the example of the former head of UBS's high-net-worth wealth management division in the UK, David Scott, who launched a new firm that has grown to manage billions of pounds. According to Mr. Scott, "More people are getting disillusioned with what they can and can't do in banks and are finding themselves less able to give advice." And so they are moving to independents, and flourishing.
Or, to think about this in the context of coming changes in Canada, the chaos will also be opportunity.