Money manager PIMCO will soon be without its illustrious leader after bond king Bill Gross finally throws in the towel.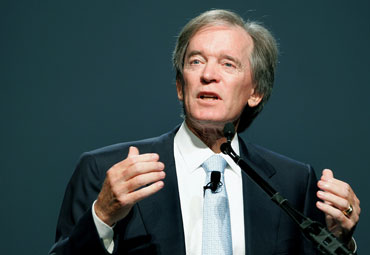 Bill Gross has shocked the entire financial service sector by stepping down from the helm of PIMCO after more than 40 years with the firm. Gross, who helped found the company in 1971, is leaving the US$2 trillion investment firm to join smaller rival Janus.

Gross revealed that he is keen to give up many of the complexities that come with managing the world's largest investment firm and said: "I chose Janus as my next home because of my long standing relationship and respect for CEO Dick Weil and my desire to get back to spending the bulk of my day managing client assets."

However, the announcement comes just days after it was revealed that the SEC is investigating allegations of inflated returns on PIMCO ETFs and a close source told Reuters that Gross had already threatened to quit on multiple occasions following repeated clashes with the firm's executive committee.

News of Gross' surprise departure sent shares of Janus skyrocketing by almost 40 per cent whereas shares in PIMCO's parent company Allianz dropped by more than five per cent. Gross' announcement is the second shock departure for PIMCO in recent months after Mohamed El-Erian quit earlier this year.

70-year-old Gross will join the Janus team in their newly opened California office on September 29. He is charged with managing the Janus Global Unconstrained Bond Fund and related strategies.

PIMCO are expected to name a successor imminently so check back for updated news and information.