Survey also reveals that almost 1 in 3 are delaying retirement due to debt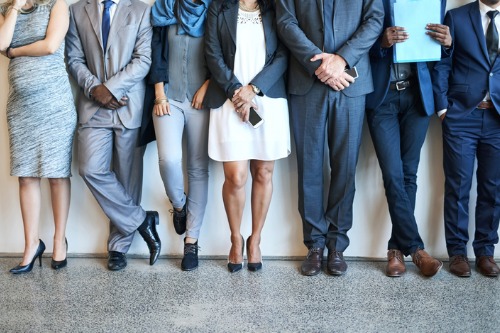 Building wealth is not a goal for many Canadians according to a new survey.
The Angus Reid Institute poll found that 51% of respondents said it wasn't important to them to build wealth and have lots of money.
But interestingly, this view changes with age. While 56% of those aged 18-34 were ambivalent about wealth generation, the share drops to 54% among 35-54 year olds, and to 45% of over 55s.
There is also a gender split with 61% of younger men (18-34) saying that wealth-building isn't important to them, while an even share (49%) of younger women agree and disagree with this.
Debts are delaying key events
With Canadian households owing $1.78 for each dollar of disposable income, household debt is never far from the minds of policymakers or consumers.
The poll found that 4 in 10 Canadians are being put under considerable financial stress by their debts, while three quarters of respondents say they have debt; 24% are debt free.
Although some debt is frequently necessary – a mortgage for example, 89% of respondents agree that going into debt when you don't have to is "stupid".
Carrying debt has forced a third of respondents to delay saving for retirement; 8% have delayed getting married, 7% have delayed having children, and 5% have delayed moving out of their parents' home (5%).
On a positive note, most of those with debt are managing.
Despite owing an average $1.78 for each disposable dollar, just 16% say their debts are difficult to manage while 39% says it's manageable but significant. 22% said their debt is easy to manage and 24% have no debt.
Stressed about money
Just 32% of respondents to the poll, conducted in association with the Globe and Mail, said that they are never really stressed about money including 28% of adults under 34, 25% of 35-54 year olds, and 42% of over 55s.
More than half are concerned about finding or keeping a good job with younger respondents more likely to say so.
Credit card debt is carried by 59% of respondents, with 39% having mortgages, 36% having other loans or lines of credit, 31% car loans, and 16% student loans.
What assets do most people hold?
The survey asked about the investments and other financial products held by respondents and discovered that:
67% have a chequing account;
60% have a savings account;
55% have a retirement savings plan (RRSP/employer plan);
54% have a tax free savings account (TFSA);
42% have home equity;
22% have a brokerage or other investment account;
16% have GICs;
14% have a Registered Education Savings Plan (RESP)
5% have government savings bonds;
6% have something else
2% have none of these
Most millennials have less than $25,000 saved (42%) with 9% having $25-50K, 9% having $50-100K, 6% $100-150K, 2% $150-200K, and 3% having more than $200K.