World markets reopen with positive mood... World's richest are slightly less rich now...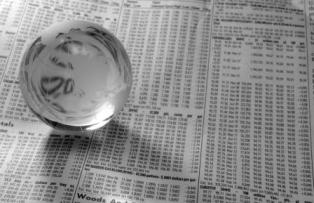 World markets reopen with positive mood
Many of the world's stock markets were closed Monday for holidays, including Toronto, London and Tokyo, but all were trading Tuesday and have been broadly higher so far.
Despite some further decline overnight for oil prices, investors are positive with Asian markets closing higher after some turbulence for Shanghai, Tokyo and Seoul. Sydney closed up 1 per cent.
European indexes are also higher, led by Frankfurt and Paris which are almost 1.5 per cent higher in morning trade. Mining stocks are weighing those as commodity prices continue their weakness.
Toronto and Wall Street are expected to open higher.
Latest
1 month ago
1 year ago

North America (previous session)
US Dow Jones
17,528.27 (-0.14 per cent)
-1.60 per cent
-2.78 per cent
TSX Composite
13,309.80 (+0.19 per cent)
-0.70 per cent
-8.89 per cent

Europe (at 6.00am ET)
UK FTSE
6,274.50 (+0.32 per cent)
-1.00 per cent
-5.07 per cent
German DAX
10,816.28 (+1.52 per cent)
-4.23 per cent
+8.96 per cent

Asia (at close)
China CSI 300
3,761.88 (+0.92 per cent)
+5.76 per cent
+8.87 per cent
Japan Nikkei
18,982.23 (+0.58 per cent)
-4.53 per cent
+7.06 per cent

Other Data (at 6.00am ET)
Oil (Brent)
Oil (WTI)
Gold
Can. Dollar
36.73
(+0.30 per cent)
36.94
(+0.35 per cent)
1069.10
(+0.07 per cent)
U$0.7180

Aus. Dollar
U$0.7270
World's richest are slightly less rich now
As the year draws to a close the world's 400 richest people have lost $19 billion this year according to data from Bloomberg. Its Billionaires Index shows that Mexican telecoms magnate Carlos Slim dropped $20 billion with Warren Buffet shedding $11.3 billion and the world's richest man Bill Gates losing $3 billion during 2015. Those doing better this year include Amazon's Jeff Bezos whose personal fortune more than doubled to $59 billion.