Trump-Xi meeting in focus, markets positive... Investors are betting on China for larger payouts...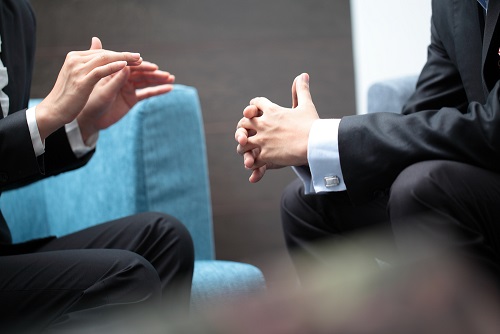 Trump-Xi meeting in focus, markets positive

North Korea has tested another ballistic missile but markets are focusing on a potential solution rather than the problem.

With the meeting of President Trump and China's President Xi Jinping ahead, markets are hopeful that there can some common ground on the threats from North Korea; but also on trade.

Asian markets closed mostly higher with Shanghai returning to work following a public holiday and leading the gains. Tokyo, Hong Kong and Sydney were all higher while Seoul was flat.

European markets are more mixed so far with PMI data for France, Italy and the Eurozone disappointing while UK and German PMI was stronger. London's FTSE is outperforming regional peers in early trading.

Wall Street and Toronto are expected to open flat ahead of Fed meeting minutes, US manufacturing data and oil inventory figures.

Latest

1 month ago

1 year ago

North America (previous session)

US Dow Jones

20,689.24 (+0.19 per cent)

-1.51 per cent

+17.53 per cent

TSX Composite

15,669.08 (+0.54 per cent)

+0.39 per cent

+17.77 per cent

Europe (at 5.00am ET)

UK FTSE

7,334.96 (+0.18 per cent)

-0.53 per cent

+20.42 per cent

German DAX

12,240.82 (-0.34 per cent)

+1.77 per cent

+28.00 per cent

Asia (at close)

China CSI 300

3,503.89 (+1.38 per cent)

+2.22 per cent

+8.75 per cent

Japan Nikkei

18,861.27 (+0.27) per cent)

-3.12 per cent

+19.88 per cent

Other Data (at 5.00am ET)

Oil (Brent)

Oil (WTI)

Gold

Can. Dollar

54.69

(+0.96 per cent)

51.51

(+0.94 per cent)

1257.70

(-0.06 per cent)

U$0.7466

Aus. Dollar

U$0.7572


Investors are betting on China for larger payouts

Some Chinese companies are paying larger dividends than their US and European counterparts, attracting investors to the market.

Bloomberg reports that, despite traditionally low payouts from Chinese firms, there are some that are currently more generous. The trend is for more Shanghai-listed firms to pay dividends, something that is being driven by pressure from Beijing.

Foreign investors have been reluctant to invest in Chinese firms if dividends is their focus, with 25 per cent of the firms listed in Shanghai not paying a dividend in their latest results.

However, the shift is boosting foreign investment in the most generous Chinese firms, helping them to grow faster.

"This trend is likely to continue and it's going to bode well for these companies from a foreign investment perspective," Fidelity International investment director Catherine Yeung told Bloomberg TV.