Trump comments hit global markets... Our man in the UK says EU risks losing out from Brexit...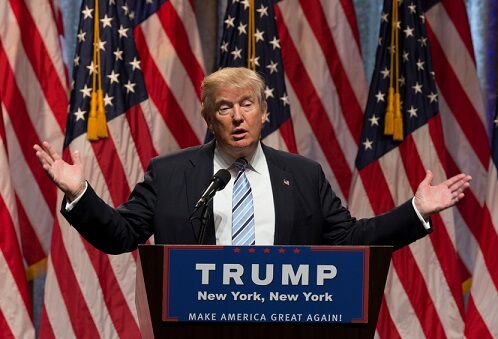 Trump comments hit global markets
The highly-anticipated press conference held Wednesday by president-elect Donald Trump may have hit the headlines for his rebuttal of unsavoury claims about his private life but there was also much of interest to the global markets.
Despite not being rich in policy detail, analysts and investors have focused on the tone and underlying message from the event. With the likelihood of large-scale infrastructure spending, corporate tax reforms and protectionist policies, the expectation is for rising inflation ahead in the US.
The US dollar weakened following Trump's comments and the resulting stronger yen hit Japanese exporters to send the Nikkei down 1.19 per cent. Most other Asian indexes closed with narrower losses.
European markets are trending lower too with corporate results and Trump in focus.
Wall Street and Toronto are expected to open lower. Canadian house price data is due.
Latest
1 month ago
1 year ago

North America (previous session)
US Dow Jones
19,954.28 (+0.50 per cent)
+1.00 per cent
+21.68 per cent
TSX Composite
15,491.54 (+0.42 per cent)
+1.33 per cent
+25.20 per cent

Europe (at 5.00am ET)
UK FTSE
7,276.06 (-0.20 per cent)
+5.60 per cent
+22.71 per cent
German DAX
11,584.70 (-0.53 per cent)
+3.53 per cent
+16.02 per cent

Asia (at close)
China CSI 300
3,317.62 (-0.51 per cent)
-2.69 per cent
+3.17 per cent
Japan Nikkei
19,134.70 (-1.19 per cent)
-0.11 per cent
+11.13 per cent

Other Data (at 5.00am ET)
Oil (Brent)
Oil (WTI)
Gold
Can. Dollar
55.55
(+0.82 per cent)
52.51
(+0.50 per cent)
1204.20
(+0.64 per cent)
U$0.7559

Aus. Dollar
U$0.7502
Our man in the UK says EU risks losing out from Brexit
Canadian Mark Carney, the governor of the Bank of England, says that the European Union could be the net loser of Brexit if the bloc refuses to negotiate on Britain's status as a financial powerhouse.
If the UK opts for a 'hard Brexit' which would mean no membership of the European single market, is would likely lose the 'passporting' benefits for its banks and other financial institutions. This benefit allows any EU member to operate across the 28 member states without being tied up in multiple regulations and restrictions.
Carney says that, while UK institutions are desperate not to lose out, it is the other 27 EU states that would lose more if there is not some kind of transition period.
"If there is not such a transition put in place, in our view it will have consequences. We will work to mitigate those consequences as much as possible. Those consequences would be greater for Europe than for the UK," Carney told British lawmakers.