Politics, oil in focus... World's most valuable brands dominated by US...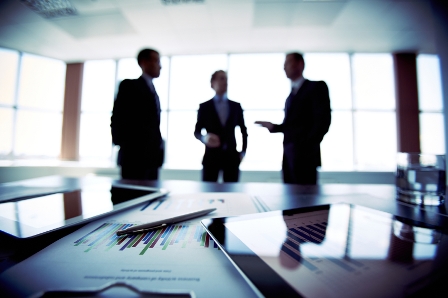 Politics, oil in focus
Political unrest and uncertainty, together with a further slip for oil prices, are in focus so far Tuesday.
The suspension of diplomatic relations with Qatar is raising concerns, not only of tensions in the Middle East, but also how the US might fit into the equation. On the one hand, commentators say that the 6 Arab nations accusing Qatar of aiding terrorism have been emboldened by President Trump's recent visit to Saudi Arabia. On the other hand, Qatar is a vital US military asset.
Meanwhile, the UK election Thursday has added uncertainty with the two main parties close in opinion polls and the new government having the unenviable task of negotiating Brexit ahead.
Asian indexes closed mixed Tuesday amid geopolitical tension and oil prices which have slipped below $50 for the international benchmark Brent overnight.
Australia's central bank has announced that it is keeping interest rates at 1.5 per cent; Sydney's main stock index closed sharply lower.
European investors are awaiting the latest interest rate and monetary policy news from the ECB. The central bank meets this week. Regional data is also in focus with mixed results for retail and PMI data. Most equity indexes are trending lower.
Wall Street and Toronto are expected to open flat.
Latest

1 month ago

1 year ago

North America (previous session)

US Dow Jones

21,184.04 (-0.10 per cent)

+0.84 per cent

+18.21 per cent

TSX Composite

15,409.78 (-0.21 per cent)

-1.11 per cent

+7.94 per cent

Europe (at 5.00am ET)

UK FTSE

7,520.87 (-0.06 per cent)

+3.06 per cent

+19.89 per cent

German DAX

12,765.40 (-0.45 per cent)

+0.38 per cent

+26.35 per cent

Asia (at close)

China CSI 300

3,492.88 (+0.70 per cent)

+3.26 per cent

+9.88 per cent

Japan Nikkei

19,979.90 (-0.95 per cent)

+2.75 per cent

+20.51 per cent

Other Data (at 5.00am ET)

Oil (Brent)

Oil (WTI)

Gold

Can. Dollar

49.37

(-0.20 per cent)

47.26

(-0.30 per cent)

1291.30

(+0.67 per cent)

U$0.7433

Aus. Dollar

U$0.7483
World's most valuable brands dominated by US
Nine of the world's most valuable brands are US firms while the other in the top 10 is Chinese.
Google leads the rankings from 'brand equity database' BrandZ with a brand equity of U$245 billion, up 7 per cent from last year. Apple is next ($235bn) with Microsoft ($143bn) completing the top 3.
Amazon, Facebook, AT&T, Visa, IBM and McDonald's are also in the top ten.
The Chinese firm Tencent takes 8th place. The tech firm is behind China's WeChat messaging platform and is set to open a research lab in Seattle focusing on AI.