Oil rises as supply glut eases... Japan's PM warns G7 of Lehman-like crisis... Online lenders facing regulator probe...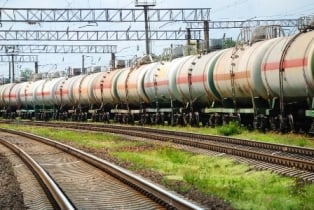 Oil rises as supply glut eases
The international oil benchmark Brent has passed the $50 mark for the first time since last fall and US crude isn't far behind. The latest rise for oil prices comes ahead of an OPEC meeting in Venezuela next week following indications that the global supply glut is easing.
Equity markets have reacted positively to the rise with major Asian markets closing higher with the exception of Seoul, although underlying concern over the economy - and the Fed - subdued increases.
In Europe, there has been volatile trade with regional earnings tempering sentiment. Most indexes are trending higher.
Wall Street and Toronto are expected to continue the positive trajectory.
Latest
1 month ago
1 year ago

North America (previous session)
US Dow Jones
17,851.51 (+0.82 per cent)
-0.77 per cent
-1.05 per cent
TSX Composite
14,053.74 (+0.72 per cent)
+1.77 per cent
-6.62 per cent

Europe (at 5.30am ET)
UK FTSE
6,270.27 (+0.12 per cent)
-0.23 per cent
-9.97 per cent
German DAX
10,241.01 (+0.35 per cent)
-0.18 per cent
-11.91 per cent

Asia (at close)
China CSI 300
3,064.21 (+0.16 per cent)
-3.62 per cent
-41.06 per cent
Japan Nikkei
16,772.46 (+0.09 per cent)
-3.35 per cent
-17.93 per cent

Other Data (at 5.30am ET)
Oil (Brent)
Oil (WTI)
Gold
Can. Dollar
50.09
(+0.68 per cent)
49.85
(+0.59 per cent)
1227.20
(+0.28 per cent)
U$0.7716

Aus. Dollar
U$0.7213
Japan's PM warns G7 of Lehman-like crisis
The Japanese Prime Minister has told fellow leaders of the G7 nations that we could be heading for another financial crisis. Shinzo Abe told the conference that commodity prices are down 55 per cent since 2014. That's the same percentage that they dropped prior to the financial crisis and Japan's Nikkei newspaper suggested that the PM's words were a warning of a new "Lehman-like crisis."
That is significant for Japan, as Abe has promised to increase Japan's sales tax to 10 per cent next year, unless there is an impending economic crisis.
Online lenders facing regulator probe
Sources have told Reuters that the New York Dept. of Financial Services could be planning a probe of online lenders. It follows an investigation of Lending Club Corp. and would consider whether the lenders should be licensed in New York state.