Oil, gold jump after US attacks Syria... Oil firms eye M&A rather than IPO...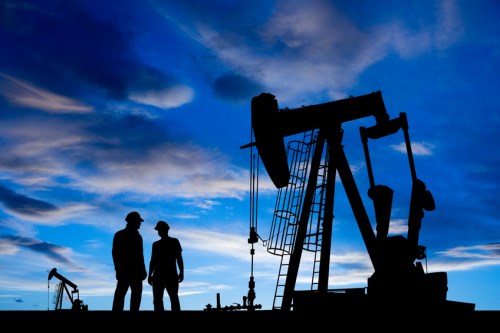 Oil, gold jump after US attacks Syria
US missiles rained down Thursday evening on the Syrian airbase which is said to be behind the chemical weapons attack on civilians.
There has been mixed reaction from the markets Friday with Asian bourses largely higher while European indexes are trending lower. Gold and oil prices are up by more than 1 per cent.
Asia's stock market gains were led by the Nikkei which increased despite a weakening of the greenback and a weaker-than-expected economic leading index. Most other major indexes also closed higher while Hong Kong and Seoul were flat.
European investors have taken a more cautious approach to the Syria air strikes and indexes are trending lower. Positive economic data from Germany has not helped with Frankfurt leading the declines. London's FTSE is flat despite weak data on house prices, manufacturing and construction, and ahead of a speech by BoE governor Mark Carney.
Wall Street and Toronto are expected to open lower. Canadian and US jobs data is due and the BoC will unveil its latest banknote.
Latest

1 month ago

1 year ago

North America (previous session)

US Dow Jones

20,662.95 (-0.07 per cent)

-1.25 per cent

+17.79 per cent

TSX Composite

15,697.18 (+0.35 per cent)

+0.57 per cent

+18.32 per cent

Europe (at 5.00am ET)

UK FTSE

7,296.01 (-0.10 per cent)

-0.59 per cent

+18.89 per cent

German DAX

12,167.60 (-0.52 per cent)

+1.68 per cent

+26.67 per cent

Asia (at close)

China CSI 300

3,517.72 (+0.10 per cent)

+1.85 per cent

+9.61 per cent

Japan Nikkei

18,664.63 (+0.36 per cent)

-3.51 per cent

+18.51 per cent

Other Data (at 5.00am ET)

Oil (Brent)

Oil (WTI)

Gold

Can. Dollar

55.50

(+1.11 per cent)

52.41

(+1.37 per cent)

1266.90

(+1.09 per cent)

U$0.7467

Aus. Dollar

U$0.7528
Oil firms eye M&A rather than IPO
The still-uncertain future of oil prices has led to a decline in industry IPOs with a reluctance to go public leading to a growing interest in mergers and acquisitions.
A report from Reuters highlights the pull-back from public offerings by energy firms including Canada's STEP Energy Services and Source Energy which were due to launch IPOs last month.
The low expectation for IPOs means that energy firms are seeking private buyers instead.
"In the current market, when the IPO valuations start to come down, if buyers are still optimistic, the sale proceeds might be more attractive to sellers than what they would get in an IPO," Jeffery Malonson, a capital markets partner at King & Spalding told Reuters.