Greenback bounceback, equities mostly higher... Home Capital replaces CEO Martin Reid...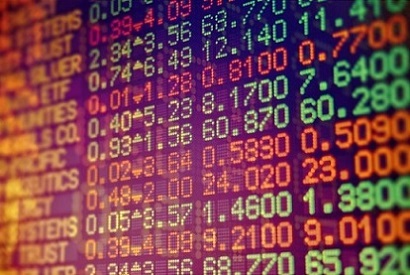 Greenback bounceback, equities mostly higher

The US dollar has recovered some of its lost ground following the withdrawal of President Trump's healthcare reforms.

World equity markets are mostly higher so far Tuesday with gold easing back from overnight highs while oil has seen some gains. The underlying question is how much of the US president's agenda will actually make it through the legislature.

Asian markets closed with gains for most of the major bourses. Tokyo's Nikkei was boosted by the exchange rate while Shanghai was the notable loser of the session, closing off by almost half of one percent.

European indexes are also trending higher but there are some fluctuations. The region's markets have underlying political uncertainty ahead of elections and the start of the UK-EU divorce which will officially begin Wednesday.

Wall Street and Toronto are expected to open higher. Fed chair Janet Yellen and other speakers are due today. US consumer confidence data is released later.
Latest

1 month ago

1 year ago

North America (previous session)

US Dow Jones

20,550.98 (-0.22 per cent)

-1.26 per cent

+17.20 per cent

TSX Composite

15,506.22 (+0.41 per cent)

+0.69 per cent

+15.80 per cent

Europe (at 5.00am ET)

UK FTSE

7,296.24 (+0.04 per cent)

+0.45 per cent

+19.48 per cent

German DAX

12,057.72 (+0.51 per cent)

+1.89 per cent

+22.40 per cent

Asia (at close)

China CSI 300

3,469.81 (-0.24 per cent)

+0.49 per cent

+9.47 per cent

Japan Nikkei

19,202.87 (+1.14 per cent)

+0.44 per cent

+12.07 per cent

Other Data (at 5.00am ET)

Oil (Brent)

Oil (WTI)

Gold

Can. Dollar

50.89

(+0.28 per cent)

47.93

(+0.42 per cent)

1253.50

(-0.18 per cent)

U$0.7462

Aus. Dollar

U$0.7597
Home Capital replaces CEO Martin Reid

Mortgage lender Home Capital has terminated the employment of its president and chief executive Martin K. Reid.

In an announcement, the firm says that the move is immediate and includes the removal of Mr Reid from its board of directors and that of its subsidiaries including Home Trust.

Bonita J. Then has been named interim president and CEO while a search begins to hire a permanent replacement.

"Home Capital requires leadership that can bring to bear a renewed operational discipline, emphasis on risk management and controls, and focus on improving performance," said Kevin P.D. Smith, Chair of the Board of Directors.

He added "Our goal is to identify the right leader for the Company as soon as possible. In the meantime, we will continue to execute on our strategy under the supervision of Bonita Then, a longtime director who is an experienced executive in her own right, and the rest of our experienced management team."