Global stocks lower ahead of data... Buffett confident in firms' abilities, keeps buying stocks...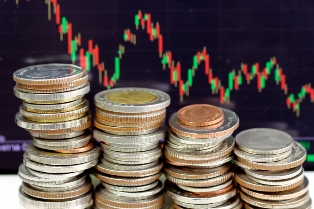 Global stocks lower ahead of data
Markets are subdued Monday following a weak session on Wall Street Friday and the weekend's G20 meeting producing little in the way of a global growth plan.
Despite news that China's central bank has cut the level of capital held in reserve by banks in the hope that they will lend more, Asian markets closed mostly lower led by Shanghai and Tokyo. Sydney managed to close flat. Chinese factory data and Aussie GDP figures are both due this week.
European markets have also suffered losses this morning although there has been some recovery. Banking shares are under pressure along with the energy sector. Miners have seen some gains on hopes that China's move to boost lending could be lead to higher demand for metals. UK retailer Morrisons' shares gained on news of a tie-up with Amazon to deliver fresh groceries.
Wall Street and Toronto are expected to open lower. Canadian investors will be awaiting GDP data due Tuesday.
Latest
1 month ago
1 year ago

North America (previous session)
US Dow Jones
16,639.97 (-0.34 per cent)
+1.05 per cent
-8.23 per cent
TSX Composite
12,797.79 (+0.35 per cent)
-0.15 per cent
-15.99 per cent

Europe (at 5.30am ET)
UK FTSE
6,060.65 (-0.58 per cent)
-0.38 per cent
-12.75 per cent
German DAX
9,365.65 (-1.55 per cent)
-4.41 per cent
-17.86 per cent

Asia (at close)
China CSI 300
2,877.47 (-2.39 per cent)
-2.33 per cent
-19.46 per cent
Japan Nikkei
16,026.76 (-1.00 per cent)
-8.51 per cent
-14.74 per cent

Other Data (at 6.30am ET)
Oil (Brent)
Oil (WTI)
Gold
Can. Dollar
35.33
(+0.66 per cent)
32.66
(-0.37 per cent)
1235.00
(+1.20 per cent)
U$0.7370

Aus. Dollar
U$0.7148
Buffett confident in firms' abilities, keeps buying stocks
Warren Buffett said Monday that he never really stops buying stocks even when the markets are down. The prolific investor told CNBC that he has faith in the ability of US firms to grow over the longer term and that to try to time the market is "crazy." Buffett told shareholders over the weekend that politicians may be sounding a gloomy tone due to the election year, but he wrote in his annual letter that the future is bright: "babies being born in America today are the luckiest crop in history."