Fed, oil in focus... Gold boosted by weak Canadian dollar... Russians to talk oil output with OPEC...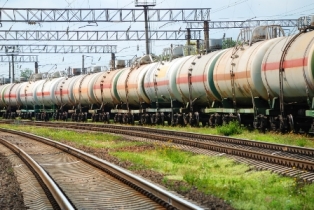 Fed, oil in focus
Thursday's session on the global stock markets comes in the wake of the Fed's latest monetary policy announcement. For Asian and European markets is was the first chance for investors to react to a cautious tone and a hold-steady on interest rates.
In Asia there was mixed reaction with Sydney and Seoul shaking off the lower lead from Wall Street while Shanghai and Tokyo closed lower. Oil prices continued to be another factor of the day's trading as prices steadied above $32.
European markets are slightly lower in early trade. UK preliminary estimates for GDP showed growth in the fourth quarter of 2015 was the weakest for 3 years at 0.5 per cent; whole-year GDP was up 2.2 per cent. Meanwhile banking giant Deutsche revealed a loss of 6.8 billion euros, its first loss since 2008.
Wall Street and Toronto are expected to open lower.
Latest
1 month ago
1 year ago

North America (previous session)
US Dow Jones
15,944.46 (-1.38 per cent)
-9.16 per cent
-8.30 per cent
TSX Composite
12,377.77 (+0.38 per cent)
-7.00 per cent
-15.24 per cent

Europe (at 5.30am ET)
UK FTSE
5,980.36 (-0.17 per cent)
-4.39 per cent
-12.39 per cent
German DAX
9,831.39 (-0.50 per cent)
-7.72 per cent
-8.21 per cent

Asia (at close)
China CSI 300
2,853.76 (-2.61 per cent)
-23.44 per cent
-19.05 per cent
Japan Nikkei
17,041.45 (-0.71 per cent)
-9.71 per cent
- 4.24 per cent

Other Data (at 5.00am ET)
Oil (Brent)
Oil (WTI)
Gold
Can. Dollar
33.63
(+1.60 per cent)
32.52
(+0.68 per cent)
1118.60
(+0.25 per cent)
U$0.7104

Aus. Dollar
U$0.7078
Gold boosted by weak Canadian dollar
The decrease in the value of the loonie is giving a boost to Canada's gold miners. Although gold prices are showing some recovery, partly as volatile equities push risk-averse investors towards the safer haven, they have dropped 41 per cent since 2016 in the US dollars in which they are priced. However, the decline when considered in Canadian dollars has been 17 per cent and stacks up well against miners of other metals.
Russians to talk oil output with OPEC
The head of Russia's oil pipelines says that officials want to discuss cutting output in order to push oil prices higher. Nikolai Tokarev's comments added 5 per cent to oil prices. His words followed similar optimistic tones from Iran suggesting that OPEC and non-OPEC producers may soon begin talks to avoid further decline in the global industry.