Fed awaited, Nikkei jumps on Abe stimulus... Oil at 3-month low but World Bank raises forecast...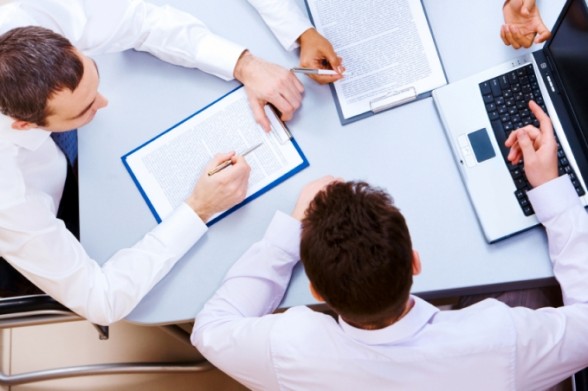 Fed awaited, Nikkei jumps on Abe stimulus
The Fed's latest monetary policy meeting concludes Wednesday with a decision on interest rates due later. This is little expectation of a rise but markets will be looking for a steer on when, or if, there will be a rate rise this year. September or December are still prospects.
Meanwhile in Asia, Tokyo's Nikkei has surged as new media reports suggest a higher-than-expected stimulus package is on the way. Initial reports were for 6 trillion yen, then up to 20 trillion and the latest is 28 trillion yen – U$265 billion. Major Asian indexes closed higher with the exception of China.
European markets are also higher ahead of the Fed and on regional earnings and the stronger lead from Asia.
Wall Street and Toronto are expected to open higher.
Latest
1 month ago
1 year ago

North America (previous session)
US Dow Jones
18,473.75 (-0.10 per cent)
+6.17 per cent
+5.15 per cent
TSX Composite
14,550.00 (+0.36 per cent)
+6.28 per cent
+3.92 per cent

Europe (at 4.30am ET)
UK FTSE
6,738.78 (+0.22 per cent)
+12.65 per cent
+3.59 per cent
German DAX
10,326.00 (+0.76 per cent)
+11.41 per cent
-6.61 per cent

Asia (at close)
China CSI 300
3,218.24 (-1.57 per cent)
+3.13 per cent
-15.72 per cent
Japan Nikkei
16,664.82 (+1.72 per cent)
+8.85 per cent
-18.11 per cent

Other Data (at 4.30am ET)
Oil (Brent)
Oil (WTI)
Gold
Can. Dollar
44.39
(-1.07 per cent)
42.65
(-0.63 per cent)
1318.50
(-0.17 per cent)
U$0.7578

Aus. Dollar
U$0.7491
Oil at 3-month low but World Bank raises forecast
Oil prices have slipped to their lowest in 3 months but the World Bank has revised its 2016 forecast higher from its previous reading in April. The estimate however is not much different from prices today, at $43 per barrel, as oversupply remains an issue.
The outlook highlights higher prices and some supply issues earlier in the year including the impact of the Fort McMurray wildfires; but output from OPEC countries is increasing even as non-OPEC producers pull back.