Employee who was looking for independence is now facing a restraining order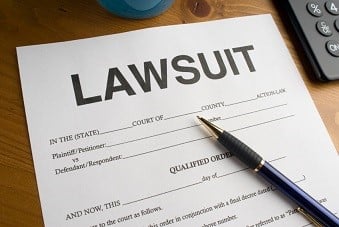 An advisor looking to move away from his firm is now facing a restraining order and an arbitration claim.

According to a report at FundFire, Morgan Stanley has moved to prevent Brian Lynch from soliciting clients. He was part of a $1.2 billion team at Morgan Stanley but has now moved to Kathmere Capital Management, which is an affiliate of LPL Financial.

In addition, however, the company is also making an arbitration claim against the advisor arguing that protocol for broker recruiting, which was established in an effort to limit legal contest between brokers and firms, should not apply to Lynch as Kathmere is not a signatory – even though LPL Financial is.

According to the publication, lawyers for Morgan Stanley also believe that, as Lynch left the team, protocol protections that normally allow brokers to take contact details of clients with them should not apply as Lynch was bound by a partnership agreement.

Allegations suggest that Lynch had made an agreement to only take contact information from the accounts for which he was "designated joint producer". However, it is claimed he took the team's entire book.

An attorney, Jim Eccleston, speaking to FundFire, remarked that the suggestion that the firm's protocol status could override the protocol status of a registering firm was "untested and unchartered waters" and that the outcome could have a significant effect on the rest of the industry.

There have been several instances of financial firms issuing restraining orders or suing advisors after they move firms – including the likes of JPMorgan, Wells Fargo and Merrill Lynch. Judges have typically found in favour of the firms.