Financial advisors do not have to worry about robo-advisors replacing them, according to the CEO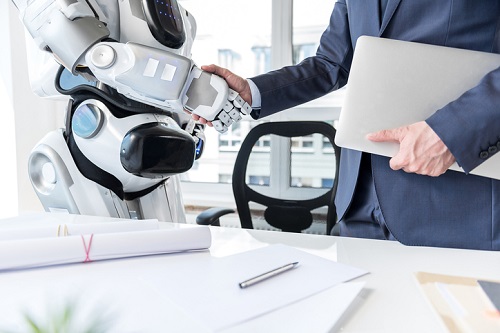 Financial advisors do not have to worry about robo-advisors replacing them, according to Morgan Stanley CEO James Gorman.
The chief executive is steadfast in saying that his firm's 3.5 million clients would still prefer engaging a live advisor, especially in discussing topics such as estate planning, taxes, and other complex concerns.
A report from Barron's Asia quoted Gorman as saying that whilst technology plays an essential part in facilitating and establishing relationships through video chats, digital access, and electronic trade processing, robots cannot replace what humans can do.
"Where judgment, trust, emotion play a big role…it's hard to imagine humans not being at the core of that. People talk about 'digital' like it just arrived. It makes no sense to me at all," he said.
However, this thought has not stopped Morgan Stanley from examining the potential of robo-advisors. It is looking into rolling out a low-cost option in the form of these robos for its clients with smaller and simple portfolios.
Gorman said that the launch of this technology later this year would help its clients with accounts smaller than US$100,000. These clients make up about 2% of the firm's wealth assets, roughly around US$40billion.
"Digital offerings will not destroy large financial advisory firms. The more sophisticated the client, the more they will need a human being in their relationships," he said.
Other big names in the wealth management industry have started leveraging digital technology to further their services. Recently, Vanguard unveiled a digital tool for over 400,000 participants that will act as an advisor using behavioural finance methods.
According to Financial Advisor HQ, the portal enables users to see how close they are to reaching their financial goals for retirement.
For more of Wealth Professional's latest industry news, click here.
Related stories:
Robot revolution: Is it a threat to your business?
Inside Canada's robo-revolution