But companies still have a long way to go before consumers trust that their information is properly protected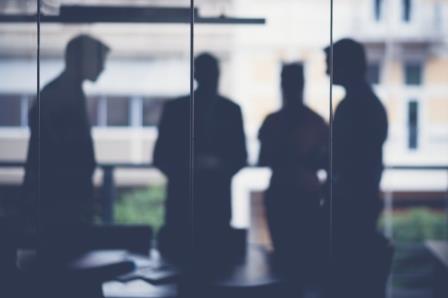 With Fraud Prevention Month officially kicked off in Canada, a new survey sheds light on the extent to which Canadians are protecting their information — and how much they think companies are doing to keep it safe.
In line with other research showing increased awareness of fraud, a study by Capital One Canada has found a trend of rising concern over the unethical practice among Canadians. While only 53% of Canadians the firm surveyed last year said they were taking measures to mitigate fraud and identity theft, 93% of this year's respondents are now saying that they're trying to keep safe.
One possible reason for their rising vigilance: nearly four in 10 Canadians said that they had either fallen victim to or know someone who has been affected by fraud or identity theft. To minimize the future danger, Canadians are reportedly taking steps such as:
Keeping their PIN private (71%);
Using password protection on their electronic devices (48%);
Signing up for activity alerts from their bank (39%); and
Avoiding paper mail or signing up for paperless bills/notices (31%)
But despite their reliance on banks and other companies to safeguard their personal information, Canadians seem largely untrusting of companies. Only 11% felt large companies were doing enough to keep their information safe, and 91% don't have a clear grasp of what the companies are doing to protect their personal information. In addition, a mere 31% said they thought existing security measures were enough to keep their information out of the hands of thieves and fraudsters, and 87% thought that thieves and fraudsters will always be one step ahead even against companies' existing security measures.
So why are people readily giving up their information? It's all about convenience and speed. Among the respondents, 63% said they've chosen to store or save their credit-card information with at least one online retailer so they can save time on checkout. A larger majority of 87% also said they feel comfortable sharing their information with banks so they can be proactively contacted.
"Digital interactions and engagement have become second nature today, allowing us to conduct transactions in an instant, but the risks of fraud and identity theft can be a real source of concern for many Canadians," said Mark Snyder, vice president for Decision Sciences at Capital One Canada. "Opting into two-way communications with your financial institution is a critical step people can take to help protect themselves, but still quickly and easily conduct online and mobile transactions."
Capital One suggested several specific actions for people to take, including:
Exploring and making use of their credit card's possible safety features such as liability protection, two-way fraud alerts, and purchase notifications;
Report lost wallets or credit cards right away;
Monitor their credit score frequently to potentially detect when loan accounts opened in their name; and
Be wary against attempts to obtain their credit card numbers, PINs, account login details, and other sensitive information