Stocks surge to record TSX high as legalization day is finally nailed down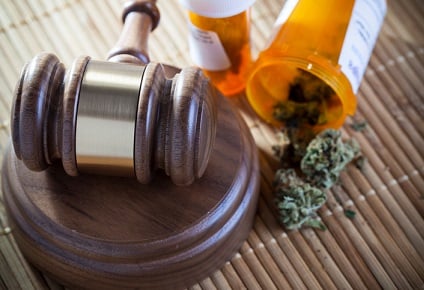 With the Bill passed and the date set, weed stocks surged yesterday as investors finally got confirmation that Canada would legalize recreational marijuana.
Prime Minister Justin Trudeau set the stage for sales to begin on October 17 as Canopy Growth Corp., the nation's largest marijuana producer with a market value of $8.9 billion, rose as much as 6% to $45.10, a record high. Aurora Cannabis Inc. at one point rallied to 3.8%, while Cronos Group Inc. gained 6.2% and Aphria Inc. increased 3.6%. The pot push helped the S&P/TSX Composite Index to a record high in Toronto.
Michael Currie, vice-president and investment advisor at TD Wealth, said the market went as predicted and that there is no reason to think weed stocks won't continue in the same direction.
He said: "Some people are thinking let's sell before [October 17] and then they'll start to be priced like commodities. But there's still a lot of optimism out there, still a lot of interest in the market and we still haven't seen a lot of institutional; still a lot of retails coming in.
"So now the date has been set you may see more institutional buying as it becomes a bit more legitimate – that could put a bit of a bottom under things."
Currie, who believes Canopy remains the benchmark, added that while some investors will see "L-day" as their pre-determined time to get out, the validation this provides companies will have the opposite effect for many.
He said: "There are a lot of people out there who want to see earnings, who want to see revenue and you're going to have some people who got in for the ride up to the date, they're going to be jumping out right around that time.
"But I think you're also going to see some people that, once we actually see some positive numbers out of these companies, might be getting in who have been hesitating to do so up until now."
Chris Damas, editor of The BCMI Cannabis Report, has Canopy the leader in his recommended list as he has done for the past two months. However, he said some investors should take some profits off the table given yesterday's developments and "sell on the news", adding that Canopy reports its first quarter on June 27 and that is often weak.
He also highlighted a number of other companies for consideration.
"I like the best medical cannabis name, CannTrust, and am also looking at Maricann," he said. "Now that MedReleaf is being taken up by Aurora I will be looking hard at Tilray Canada as a substitute once it goes public. We also like a few niche players for geographic diversification - Delta 9 and Invictus MD."
Related stories:
Which companies can cope with pot commoditization?
Leveraged cannabis ETF on the horizon