An increased appetite for private debt among investors has firms scrambling to cater to the market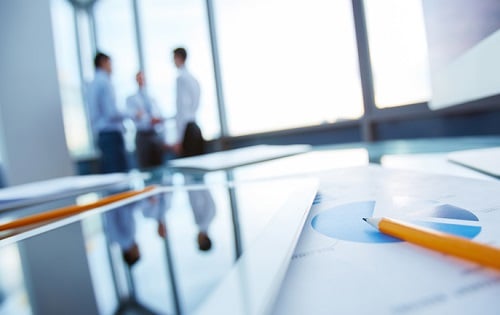 Toronto-based asset manager Connor, Clark & Lunn Financial Group Ltd. has entered into a partnership with MidStar Capital Corp. to launch a private lending arm. In doing so, it has become the latest in a series of firms and funds responding to an increasing clamor for private debt, reports the Globe and Mail.
With new regulations and capital requirements that came in the years following the financial crisis, banks around the world have exited the space, leaving it open to new entrants. On the demand side, institutional investors such as pension funds and sovereign wealth funds have developed a craving for higher returns, leading them to seek alternative assets. These shifts have combined to trigger a wave of new private lenders.
"There's a growth and acceptance of private debt as an alternative, and that's being driven by the US," said MidStar Capital Managing Director Tanya Taggart. "So I think people are are much more aware of it as an alternative asset class than they once were."
The Canadian market is less mature. According to TD Asset Management Inc., which launched two private debt funds last year, around $8 billion in investment-grade private market loans come to market annually. TD's approach is to pinpoint private loans – usually in renewables and infrastructure – that would complement institutional clients' existing fixed-income portfolios. This is less risky compared to strategies that seek returns from spaces like distressed debt. "[Institutional investors are] kind of early days in the process of understanding how it fits within their portfolio," said Bruce MacKinnon, head of private investments at TD Asset Management.
Other Canadian players had staked claims in the private debt space before CC&L and TD did. Following CPPIB's 2015 acquisition of Antares Capital, it has done more than US$120 billion worth of financing over the past five years. In 2016, the fund sold Toronto's Northleaf Capital Partners a 16% stake in Antares. "[Our investors] see what the larger players are doing and are really looking for alternatives to what they can get in the traditional fixed income market," said Northleaf Managing Partner Stuart Waugh at the time of the deal.
Taggart said that in the course of their partnership with CC&L, the MidStar team will shoot for $500 million in AUM within five years. High-net-worth investors will be able to access private debt through their portfolios with CC&L. Annual returns are expected to reach 7% to 9% once the portfolio hits its stride.
"Typically where private debt or leveraged lending plays well is event-driven situations where there is an acquisition, refinancing, or a dividend [recapitalization]," Ms. Taggart said. "Those are situations where a little bit of more structured capital is very helpful to the borrower."


Related stories:
Fiera Capital acquires Centria
Time to get educated on private debt?