Senior portfolio manager says industry must encourage a 'why not me' mentality among female advisors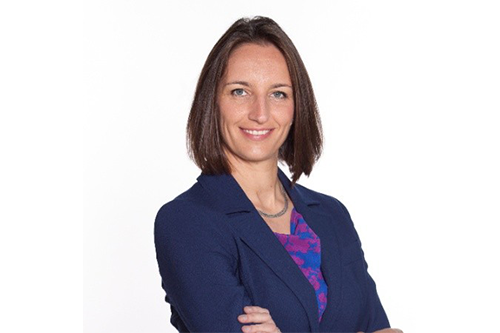 The gender gap in the finance industry doesn't seem to have moved at all, according to a senior portfolio manager, who called for Canadian firms to publish employee numbers and pay statistics so the discrepancies can be tackled more effectively.
Jennifer Radman, vice president and head of North American Equities at Caldwell Investment Management, told WP that recent experiences at conferences suggested not much had changed and that wealth management remains an overwhelmingly male-dominated profession.
Radman will be a panellist at WP's Women in Wealth Management event on November 26 at Steam Whistle in Toronto. She will share her opinions and ideas during the afternoon session entitled A Bright Future: What can you do to empower the next generation of female advisors? She will also feature in an upcoming WP podcast on her career as a leading portfolio manager and the challenges facing women in the industry.
An NCAA division one tennis player who also excelled studying finance and accounting, Radman believes her sporting experiences as the "lone girl" steeled her during her early days in the industry. It meant having predominantly male colleagues didn't faze her, while she also credits Caldwell's work culture, which features a number of women in senior positions.
The reality of the overall situation, however, hit home when venturing out to talk and network at events.
She said: "It started to strike me more recently going to some of these conferences because there has been a lot of work done to address the issue of male dominance in the industry. But just this last year, it hasn't seemed like that gap had moved much at all; it's still pretty male-dominated.
"The unfortunate observation is that where you do see women is behind the check-in counter printing off badges. It does make you wonder where that gap is. From the perspective of having been in the industry as a portfolio manager, you start looking at it as capital allocation and what that means for economies and societies more broadly, and it just seems like we could be doing things a bit better."
Radman acknowledged that it's a complex situation and also pointed out that we all, men and women, have biases we need to be aware of.
However, she believes that the industry can do more – and gather more data – to try to combat these imbalances. "You can't manage what you can't measure," she said, highlighting the impact of Bloomberg's Gender Equality Index, where the companies included have shown progress in terms of getting more women in senior positions and also tackling the gender pay gap.
She said: "It would be interesting to see the wealth management firms across Canada open up and say, 'okay, what are the stats?' Where are the women within the organization, publish the pay and see what kind of gap there is because until the numbers are wide open and people can see them, it's going to be harder to actually tackle the issues."
Radman also urged younger women to be vocal about what they want to do and accomplish. At the Women in Wealth Management event, she aims to continue to reach out to female advisors in the industry to get their thoughts based on their own experiences. She also told WP that having a mentality of "why not me?" is crucial, as is having role models that can inspire the next generation.
"The more we can have successful female advisors spotlighted to show that this is an actual path that females can take and be successful at, that creates a 'why not me?' mentality'
"You see it in sports a lot – look at Bianca Andreescu winning the US Open, that's huge for a country in terms of the athletes growing up. It creates that belief and I think that's such a big part of business because at the end of it, as an investment advisor, you are really building your own business.
"It has that entrepreneurial element to it and the risk and reward that also comes with it. The upside of that opportunity for younger advisors and younger females coming into the industry, is to be able to look around and have a sense of what you want and be vocal with colleagues and your superiors.
"So, if you see a young person – and the reality is there are a lot of different perspectives being under-represented – that has curiosity, has that work ethic, have you thought about getting the wheel spinning for that person?"
For details on the WP Women in Wealth Management events in Toronto and Vancouver, click here. And for tickets to next week's Toronto event, click here.