A new study suggests that an increase in RRSP withdrawals may be due to urgent, short-term needs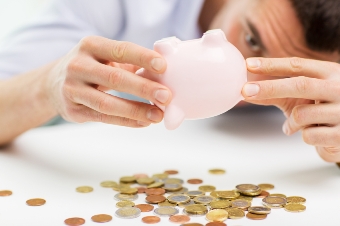 Ideally, people should deal with urgent, short-term concerns without compromising on important, long-term matters. But according to a new study, Canadians may be finding that harder than ever to do.
A Bank of Montreal survey conducted by Pollara has found that Canadians are raiding their RRSP accounts at an increased rate, according to the
Financial Post
. Polling 1,500 adult Canadians from Dec. 14 to 19, the online survey found an average withdrawal amount of $17,213 – exceeding the $15,908 that was observed the previous year.
"It's concerning to see that so many Canadians are dipping into their RRSPs to meet short-term needs, which should only be considered as a last resort," said BMO Director of Wealth Planning Publications Chris Buttigieg.
Among respondents across the country, 30% cited rising real-estate prices as their top reason for withdrawals. In British Columbia, 44% of the respondents had made a withdrawal; 38% of them did it to buy a home, the top reason for the province.
Many Canadians have taken to accessing their RRSPs to buy houses via the Home Buyers' Plan, under which first-time buyers can borrow up to $25,000 and repay the money over 15 years. No penalty is imposed as long as the money is paid back in time.
Canadians also made withdrawals from their plans for other reasons. Living expenses were the second-most popular reason to take money out, with 21% of individuals giving that explanation. Debt and emergencies were tied for third, with both getting 18%.
The number of Canadians to take money from their RRSP before they were 71 years old was 38%, a 4% increase from the previous year. Seventy-three per cent said that they were familiar with tax penalties or repayment terms they'd have to honor in case of a homebuyer's withdrawal. The poll found that 19% do not expect to ever pay back the amount they've withdrawn.
Related stories:
How can clients get the most out of their RRSPs?
BMO study finds fewer, but bigger, RRSP contributions