The case reflects a larger trend of Canadians losing more than $14 million to digital deception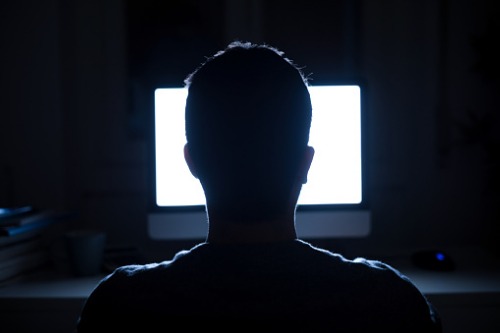 A Montrealer's experience losing his inheritance to a purported online investment firm has become a cautionary tale for other Canadians who might be deceived.
Jérôme Huard was first contacted by a company called HQ Broker in February 2018. He assumed it was related to an investment he recently made at his bank, and he was intrigued by the different investment opportunities in stocks and foreign currencies that the representative offered.
"He shrugged off unfavourable client reviews online when he saw the company quickly responded to them," reported CBC News. After doing some small, successful trades on HQ Broker's web-trading platform, Huard decided to allow the firm to invest even larger sums on his behalf.
When asked to send money to Hong Kong, Cyprus, and Egypt to people he had not heard of, he asked for an explanation. "[T]hey just told me that's the way they operate," he said.
After he had sent the firm several thousand dollars, HQ Broker's updates on his investments came less frequently. The purported broker eventually became unresponsive; it was only after a month of silence that he told Huard that the latter's investments had been wiped out, putting his account in the red. Shortly after, he got a call from a man claiming to be an insurer who could get his money back and more — it would just take another few thousand dollars. Eventually, Huard reported his case to the AMF, who told him that it was all a scam.
According to AMF investigator Annie Leblanc, the company claims to be based in Hong Kong, though the Securities and Futures Commission of Hong Kong does not recognize it. Neither is the firm licensed to sell securities in Quebec; after it failed to respond to the AMF's efforts to reach out, the regulator put HQ Broker on its warning list of websites, which other provincial watchdogs have done.
According to the AMF, Canadians have lost over $14 million to such scams; of that amount, $3 million was from Quebecers. The average individual has lost around $20,000, according to Leblanc, though some were taken in for hundreds of thousands.
She warned that fraudulent investment firms tend to have slick and sophisticated websites, making it hard for even experienced investors to distinguish them from legitimate online brokerages. Typically multilingual and working out of call centres, these firms also use aggressive sales tactics and social media ads. The platforms are rigged to let new investors make money, making them confident enough to put even more in.
Authorities believe some schemes like this operate out of small islands in the Pacific Ocean, making them hard for regulators and enforcement to reach. ""These places are really hard to reach for regulators and for enforcement," Leblanc said.
And while the AMF has had some success persuading Google, Facebook, and other platforms to rein in publicity for these firms, the scammers can quickly reinvent themselves under new names.
The regulator is urging Quebec investors to avoid doing business with firms that are not registered within the province.