A poll noted that 1 in 5 cannabis investors are from the millennial generation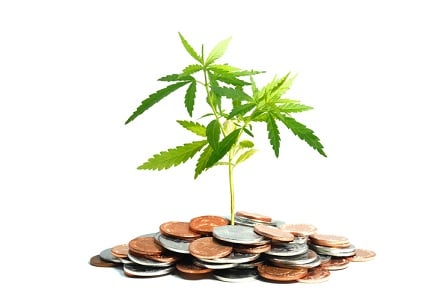 The impending
legalization of cannabis in Canada
is expected to further impact the way investors, especially those in the millennial generation, participate in the stock market.
In a poll by the North American Marijuana Index, it was revealed that millennials made up 20% of investors in cannabis stocks.
"As we move closer to recreational legalization in the summer of 2018, it is likely that interest for young investors will only increase," wrote Ambrose O'Callaghan in a commentary on the Motley Fool Canada.
Also Read: Investment firms hop aboard the pot bandwagon
Two firms in particular are well-positioned to reap benefits from this potential upside. On top of the list is Canopy Growth, with its stock jumping by over 119% since September this year.
O'Callaghan said Canopy is on track to capture the interest of more potential investors with the news of the US beverage alcohol company Constellation Brands nabbing a minor stake in it.
"This is a huge vote of confidence that will also allow Canopy Growth to get a crucial leg up in what will no doubt be a competitive edibles market for cannabis," O'Callaghan noted.
Meanwhile, Markham-based medical cannabis manufacturer MedReleaf is also poised to benefit from this growing demand. O'Callaghan said the firm has been given the green light to begin its sales.
"MedReleaf is the only ICH-GMP and ISO 9001 certified cannabis producer in North America. Shares have increased 114% since its debut on the TSX in June," O'Callaghan noted.
On the other side of the coin, one firm may not have the same potential as the other two. O'Callaghan said even though Aphria continued to trim production costs ahead of the recreational roll-out, it has also pledged to make some expansions.
However, O'Callaghan said the ongoing review of TSX cannabis stock listings may result in controversies for the firm due to its exposure to the US.
"However, I continue to believe that the review will result in clarity rather than a reason for panic for Aphria shareholders and prospective buyers," O'Callaghan explained.
For more of Wealth Professional's latest industry news, click here.
Related stories:
Firm announces mid-market debt fund
Cannabis investment firm closes debt-financing deal