Attitudes toward financial advisors, buying investment products online, and working with an advisor differ across generations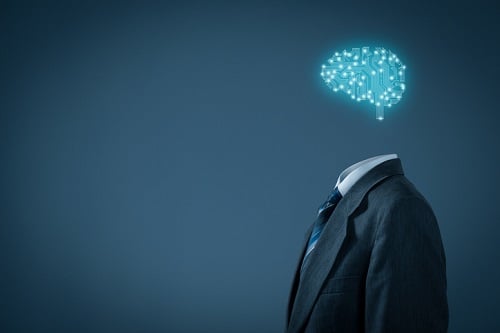 Canadian financial advisors — except perhaps those who don't go beyond investment services — have little reason to fear being replaced by robo-advisors. But as a new poll shows, they do have to consider the likelihood of losing one key demographic.
In a new study, the Angus Reid Institute looked into the attitudes and behaviours of Canadians, both millennials (those between the ages of 18 and 34) and older generations, divided into respondents aged 35-54 and those aged 55 and older, when it came to investing and financial advice.
Personal Finance: Canadian Millennials show significant interest in using 'robo-advisors' in the future https://t.co/OE0AQv1pgd pic.twitter.com/R2BZb61S1S

— Angus Reid Institute (@angusreidorg) March 1, 2019
Among all respondents with investments, the survey found that only 25% have already used or were willing to try using a robo-advisor. But that percentage more than doubled among millennials (51%), decreased among investors between 35 and 54 years old (23%), and plunged in the oldest group (9%). When it polled non-investors, the institute found roughly the same age pattern, with 46% of millennials saying they were definitely or likely to try using a robo-advisor, compared to 23% of those between 35 and 54, and 9% of those who were at least 55 years old.
When it came to purchasing investments, the majority of respondents (55%) said they purchase securities through a personal financial advisor, while one in five (22%) said they do so on their own and online. The tendency to purchase investments online was significantly higher among millennials (35%) compared to older generations (21% of those aged 35-54; 13% of those aged 55 and above).
Younger investors were also less likely to say they rely on a single financial advisor. Within that cohort, 20% said they weren't working with any advisors, while another 19% said they had more than one providing them with guidance. In contrast, 45% of investors aged 35-54 and 53% of those in the oldest aged group said they have only one advisor providing them with advice and guidance.
The institute also looked at clients' levels of satisfaction with advisors. Among the investors who use at least one financial advisor, 67% said that the fees they pay are good value for the investment advice they receive. Around the same number 64% said they have a strong handle on the fees they pay and know exactly what they're for. On the other hand, roughly one in four either don't believe they're getting good value from their fees (23%) or don't have a strong grasp on their fees (27%).
The majority of investors with advisors also disagreed when asked if they aren't getting enough attention for their individual financial and portfolio needs (61%) and if they didn't trust their advisor to provide sound, unbiased advice (73%). Millennials tended to be more skeptical, however, with half saying they aren't receiving the degree of attention they need.