When volatile markets shake clients' confidence, advisors have to resist the urge to play maverick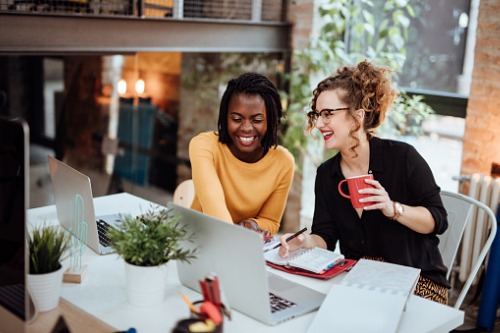 Many millennial advisors have likely spent their careers in a largely smooth and upward-trending investment environment, particularly if they started just after the recovery from the 2008 financial crisis. But with the return of volatility in the stock market over the past two quarters, those professionals may have experienced a rude awakening.
Volatility is on the rise, and returns are likely to be muted compared to where they've been in the recent past. With such an unsettling backdrop, clients who haven't confronted this environment in years may need more reassurances from their advisors. That means millennial advisors will likely have to make three adjustments.
First, they will have to learn from more experienced advisors who have gone through choppy markets. "Mentors can show millennial advisors what behaviors to expect from clients, and from client portfolios, as markets swoon," wrote Cristi Meyers, practice management consultant with ProEquities, on ThinkAdvisor.
Millennial advisors can also reassure clients by pointing to their veteran mentors as a guiding hand in overseeing portfolios that, for the younger advisor, is getting exposed to unparalleled levels of volatility. Some young guns may wish to prove their mettle and handle it alone, but their pride shouldn't keep them from seeking older advisors who are ready to share their wisdom and experience — especially with the threat of nervous clients jumping ship as returns falter.
Next, millennial advisors are better off tapping all the members of their advisory team rather than trying to field every client phone call and email on their own. Support staff and sales assistants can step up to share pre-approved market research and product communications; depending on their qualifications, they may also save the millennial advisors time by scheduling in-office meetings, clarifying account details, onboarding new clients, and having conversations with clients.
Meyers also suggested that letting support staff and sales assistance take questions on the practice's social media and text lines could help. But given the sensitive nature of most client interactions, junior and senior advisors have to provide clear direction on protocols and assignments. "This should include what to say and what not to say to clients, when to conduct specific tasks and when to escalate issues to the advisor, as well as educating the team on market volatility or economic developments that might affect client portfolios," she said.
Finally, millennial advisors should also not shy away from peer networks or working groups. Aside from sharing best practices and past experiences, other successful advisors in the network could provide valuable insights on issues like keeping agitated clients calm in the face of macro-driven losses, diversifying portfolios to mitigate those declines, and how to bring on new clients in spite of poor prospects for near-term gains.