A new poll shows many making monetary missteps and getting in precarious fiscal situations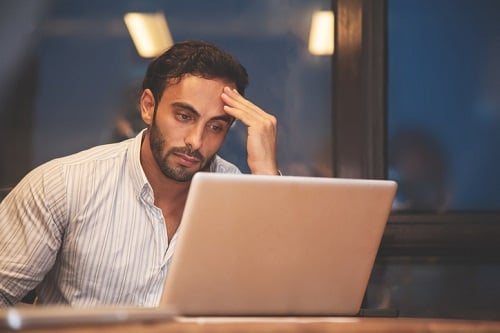 The Bank of Canada's latest decision to hold interest rates steady likely comes as a welcome relief to many debt-saddled households. But if the findings of a new poll are any indication, that provides only small comfort for middle-income households facing a host of problems.
In its 2019 Canadian Financial Security Monitor, North American financial-services provider Primerica found a persistent anxiety among many middle-class Canadians — those with household incomes between $20,000 and $100,000 — when it comes to their long-term financial security.
Based on responses from 1,000 participants, the report found only one-third were confident in their understanding of general financial concepts such as budgeting, saving, and investing. Additionally, less than two in ten were sure they could teach someone else basic aspects of financial literacy like the notion of compound interest or how to invest in financial products.
"Primerica has spent over three decades serving Canada's middle market, and we were not surprised that the Monitor revealed that most working families don't feel confident enough to take the steps necessary to achieve financial security," said Primerica Canada CEO John Adams.
The responses also revealed a host of problems that likely feed people's lack of self-assurance. More than six tenths (61%) said they have made at least one costly financial mistake, with the average loss reported at $29,000. Credit-card debt was also high on the list of concerns: around four in 10 said they carry more than $1,000 in debt — with the average debt balance exceeding $3,300 — and nearly half said they don't pay off their credit-card balance every month.
Retirement savings was the number one financial concern, cited by 62% of respondents. Only 36% reportedly thought they are saving enough for retirement, while 47% feared not saving enough for retirement — more than those who said they fear dying (31%), losing a job (30%), or going to the dentist (18%). Despite that retirement anxiety, the majority of respondents said they don't view retirement savings as a critical element of success until after age 50, which significantly shortens the time they have to build a nest egg for a comfortable retirement.
Retirement isn't the only aspect where middle-class Canadians are lacking in preparation. Just over a third of respondents were confident in their ability to pay for an emergency expense. A majority (65%) also cited concerns about their families would cope financially if faced with a major medical expense or significant economic recession. Just over half (52%) also harbour fears that their family might not be able to pay their bills if they die.
To assess respondents' long-term preparedness, the poll determined whether or not they engaged in the following habits:
Making more than the minimum payment on credit card bills every month;
Having $50,000 or more In life Insurance coverage;
Saving every month, regardless of amount;
Investing some of their money in accounts outside of traditional savings accounts; and
Having enough savings to cover three months of expenses if the primary breadwinner loses his or her job.
Distilling the findings into a Financial Security Scorecard, Primerica found that 27% of respondents did two or fewer of these financial fundamentals. Breaking down the findings revealed that those who met with a financial professional did better (82% did at least three financial fundamentals) than those who have not met with one (54%).
"Our Financial Security Monitor confirms that financial security is something that everyone strives for and most people would benefit from the assistance of a financial professional in mapping a course toward that goal," Adams added
Encouragingly, nearly two thirds (65%) of middle-income Canadians said they trust financial professionals for information on financial issues like managing debt, purchasing insurance, saving money, or investing. A similar proportion (64%) said they would rather meet with a licensed professional in person than do their own research when making a major financial decision.