Financial planners who merge their practices with accountants are ahead of the game, says one industry professional. It's a growing trend and ideal opportunity to grow your business the collaborative way.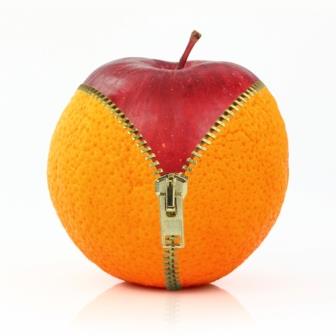 If growing your business is your focus, a new union awaits you, suggests one financial services consultant.

John Birt, principal of Radar Results - a consultancy firm providing advice to financial planners and accountants on expansion and acquisition - says ignoring the benefits behind merging financial planning and accounting is a wasted opportunity.

Birt told WP that he has witnessed a growing trend of planners joining accountants and vice versa because of the business opportunities the union offers. He himself has overseen six to eight transactions or mergers between planners and accountants.

There has also been a big shift in the once negative perceptions held between the two professions, he says. "Large institutions [once] not keen on having the planning practice buy accountancies have changed their tone and are all for it."

Birt predicts that the future trend in financial services will be a merge between accountancy and planning, as well as cross-specialties, which will see planners training in accountancy and vice versa. Part of this trend is due to the lower multiples of accounting practices, which makes it an attractive offering for planners to buy the business and turn taxation clients into financial planning clients.

Financial planner Mike Lakhani has done just as Birt suggested, merging his practice - Tax Matters for Dentists - with accountants, while specializing in a particular client base - dentists. Though he believes uniting the two professions under one roof offers clients a holistic set of services at their fingertips, Lakhani emphasizes the need for the services to be conducted by two different professionals.

"It has to be separate counselling. It can't be the same outfit doing both the work," he told WP. "The two have to work together or it doesn't fit. It is very much to the client's benefit."

The accountant and planner will keep each other, and the client, in the loop and on the same page through regular meetings and consultations, Lakhani says.
"It's really the communication and the education for the client," he said. "They trust the advisor and they trust the accountant, not knowing that they have to work together."
Coming back to Birt, while he predicts that there will always be planners or accountants who dig their heels in or want to stay boutique, he says those will be few and far between.

"They say financial planners and accountants haven't mixed for 30 years, but I think things are changing. Planners are now more trusted by accountants," he said. "They will join together a lot more over the next five to ten years and there'll be a huge convergence of the two practices. It's going to happen for sure."

- With files from Sophie Nicholls

Related Stories:

Fighting for your client's attention

Put the spring back into a financial plan

Canadians in the dark over taxes on their investments: Study