Is advisor behaviour being driven by compensation plans laid out by the firms they work for?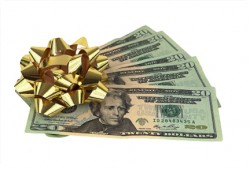 Mega firms are dangling a carrot in the face of their advisors, pushing them in a direction they wouldn't necessarily travel by default.
UBS, Wells Fargo and Merrill Lynch are putting financial plans at the forefront. So much so, that they are offering their advisors financial compensation for recommending these investment roadmaps to their clients.
UBS, for example, in its 2014 compensation plan, announced earlier this month, will include a boost to advisors' expense accounts, plus 75 per cent of the financial plan fee – which can range from US$1,000 to $50,000, but averages at about $4,000 per plan, according to an article on mainstreet.com. But, this incentive comes with a catch. Advisors are encouraged to target new clients worth at least $1 million, while disregarding accounts with less than $100,000 to manage.
Merril Lynch, on the other hand, is rewarding advisors who work in teams, which must include a CFP or CFA. Those teams that double their fee and commission production over five years will be rewarded 10 per cent of the revenue growth, according to mainstreet.com.
In terms of ranking, Edward Jones placed No. 1 for compensating their advisors that produce $1 million or more in revenue for 2013 with total earnings, including average-office profit, sitting at $555,750 per year, reported On Wall Street magazine. UBS ranked second with earnings, including year-end awards and deferred compensation, at $526,750. Meanwhile, advisors with $400,000 in production were best compensated by Stifel, with payout totaling $186,000 in 2013.
What do you think about the drive behind incentives? Let WP know in the comment section below.