The newly-set rules also protect those adults with physical and mental conditions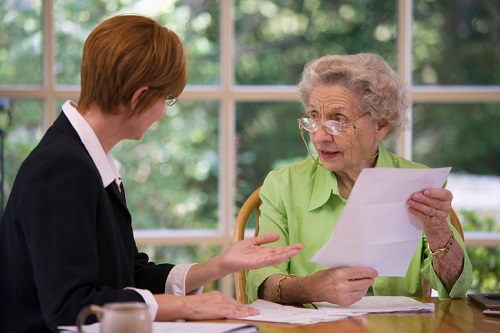 Mentally and physically impaired adults and seniors are the most prone to financial exploitation and Finra is taking measures to prevent such cases from happening.
In a recent move, it has given broker-dealer firms the power to put temporary holds on the accounts of customers suspected to be victims of financial exploitation. According to Financial Advisor IQ, the Finra Rule 2165 known as "Financial Exploitation of Specified Adults" will start to take effect by February 5 next year.
Finra associate legal counsel James Wrona said are in a unique position to help and new rules give the firms a tool to do just that.
"Broker-dealers, probably more so than any profession, can put a dent in financial exploitation," he noted.
Originally intended to protect seniors, the rule also covers adults aged 18 and older who have physical and mental conditions that render them unable to protect their own interests.
Approximately US$2.9 billion in losses are borne by seniors annually due to exploitation, Ira Hammerman from SIFMA said.
"Financial abuse may be perpetrated by anyone – a professional con artist, a paid caregiver, a stranger or casual acquaintance, even a son, daughter or other family member," he explained.
The rules include those with power of attorney, guardianship, or any other authority over the specified adult in the list of potential perpetrators.
The temporary hold imposed for those believed to be victims could last for up to 15 business days, which can be extended by up to 10 more days after an internal review of facts and circumstances.
For more of Wealth Professional's latest industry news, click here.
Related stories:
Errant female advisors face tougher punishments, study finds
Firm fined for ignoring crime