AGG CEO says recession in 2019 is unlikely and expects equities to move higher for next 12 months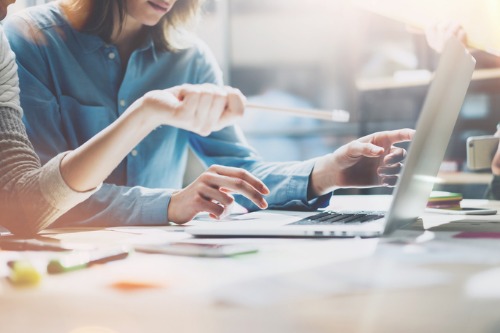 The market rebound from late December has been spectacular but getting back to the September highs will be a grind, according to AGF CEO Kevin McCreadie.
He said investors has every right to feel whipsawed after the Christmas Eve drop and then the January rally, with the backdrop of trade tensions, Brexit and the US government shutdown fuelling anxiety
However, he played down fears of a US recession in 2019 and said he expected equity markets to continue their rise over the next 12 months.
He put the December sell-off down to a "misguided" quote from US Federal Reserve chairman Jay Powell about rates being a long way from neutral, which stoked fears of a hike-fest leading into recession. He also blamed the "sabre-rattling" around China and tariffs for creating instability.
These fears have been eased in the new year, with both issues tempered by less inflammatory language from both the Fed and the government.
But he said: "The US government shutdown has already delayed important economic data making it more difficult to take the pulse of the US economy. Some estimates posit that the shutdown could shave 50 basis points off growth each month it continues.
"Still, we believe the groundwork is set for markets to recoup remaining losses following the sell-off and we'll grind our way higher. Ultimately, it's going to come down to fundamentals–especially profit growth. And the market will be forced to give even greater weight to corporate earnings given the paucity of other economic data in the near term."
Globally, McCreadie said investors should look to Europe for any hint of a recession in late 2019, where Germany is experiencing a slowdown and the Brexit headache shows no sign of abating.
He said: "Emerging markets have been outperforming world markets since the fourth quarter and we're optimistic they could continue into 2019. However, the outlook is gloomier when we look to Europe. In fact, if there are worries about a recession showing up in late 2019, we believe it will probably be in Europe where Germany—which has led the Eurozone—is witnessing a slowdown.
"Meanwhile, even though the immediate threat of a hard Brexit, in which the United Kingdom would withdraw from the European Union without a deal in place has been stalled given last week's dramatic vote in the UK Parliament, worries over the fallout from Brexit will continue to cast a pall on all of Europe until there is clarity."
Follow WP on Facebook, LinkedIn and Twitter