Differences in regulators' approaches and difficulties involving jurisdictions are hindering moves toward consistency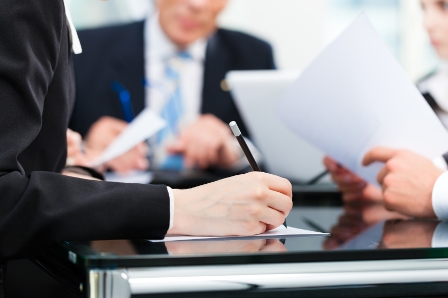 Worldwide, industry groups are working to maintain consistent standards of conduct across different markets. But just as different regulators in Canada find it hard to work in perfect lockstep, regulators worldwide are taking different approaches in overseeing conduct and culture in the fixed income, currency, and commodities (FICC) markets.
"[T]he regulatory community is disjunctive in its approach to market conduct [in debt and derivatives]," said IIAC President and CEO Ian Russell. "The [Financial Stability Board] is focused on compensation as the mechanism to influence conduct… On the other hand, [the International Organization of Securities Commissions (IOSCO)] has engaged in an assessment of existing conduct regulations and enforcement practices across the major jurisdictions."
According to Russell, the most interesting work is being done by the FICC Markets Standards Board (FMSB), which is developing specific standards of conduct across all aspects of secondary trading and new issue offerings.
"[T]he standards provide important guidelines for traders and firms in carrying out specific functions," Russell said, adding that Canadian regulators should take a page from the FMSB's playbook. "The proposed introduction of broad standards, such as the best interest standard in recent CSA proposals, should be accompanied by detailed guidelines and procedures to give participants the comfort of proper compliance with the principle."
Another sticking point in regulations is cross-border trade. The Cross-Border Regulation Forum (CBRF), a 50-member international consortium of financial market participants, has been formed to provide industry input to the IOSCO Cross-Border Task Force. Despite this, the task force has been unable to create a multilateral solution to cross-border regulatory trade barriers, primarily because of regulatory reluctance to defer jurisdiction.
Rules and compliance duplications still exist between jurisdictions, but major OTC derivatives markets have achieved a rough equivalence in rule framework because of bilateral resolutions between jurisdictions. However, the rough balance between jurisdictions is threatened by deregulation efforts, particularly in the US. According to Russell, this can "[create] an uneven playing field, and disadvantage the competitiveness of non-US OTC derivatives markets."
"The CBRF will need to monitor these deregulation efforts as they unfold and encourage non-U.S. regulators in move in sync," Russell said.
Related stories:
Regulators, industry groups deadlocked over fixed-income concerns
IIAC head calls for pro-growth policies