Iran warns of "severe retaliation", oil surges, US stock futures drop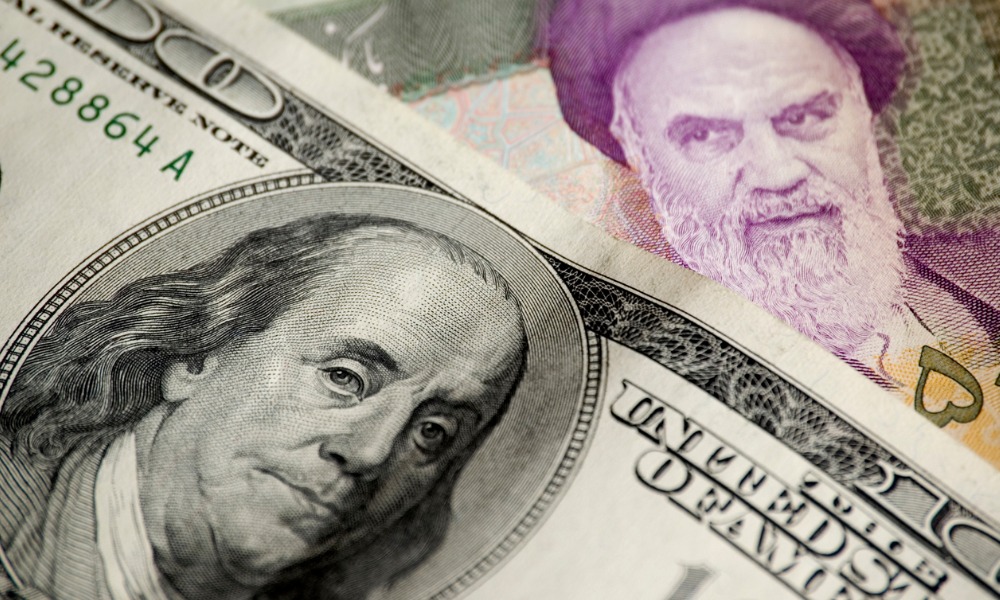 World markets have reacted to increased tension between the US and Iran following the killing of a top Iranian commander in Iraq.
Qassem Soleimani, the Iranian general who led the Revolutionary Guards' Quds force was killed by a US airstrike at Baghdad International Airport. The Pentagon says he was "actively developing plans to attack US diplomats and service members."
Iran's Supreme Leader Ayatollah Ali Khamenei vowed "severe retaliation" and oil prices jumped along with gold, while S&P equity futures expiring in March dipped more than 1% in London by mid-morning local time.
"The 'severe retaliation' aspect is possibly what is scaring the markets as it could mean that there will be a counter-attack versus American diplomats," Alberto Tocchio, chief investment officer at Colombo Wealth in Lugano, Switzerland told Bloomberg. "Markets could use this excuse to take some profits as sentiment and positioning are possibly too high."
In a client note, Jeffrey Halley, senior market analyst for Asia Pacific at Oanda wrote: "An indirect response is the most apparent course of action, and oil installations and tankers were my first thoughts."
Gold headed towards a 6-year peak as investors sought safe havens; bullion gained 1.4% in London, while platinum, silver, the yen, and treasuries also advanced.
"Today's event has probably only brought forward the inevitable test of the September high," Ole Hansen, head of commodity strategy at Saxo Bank A/S told Bloomberg. "Rising inflation concerns through higher input prices -- oil and food -- combined with geopolitical uncertainty is a potent cocktail which supports a market already on the move."
The US state department is urging American citizens to leave Iraq immediately and has suspended all consular operations in the country.
#Iraq: Due to heightened tensions in Iraq and the region, we urge U.S. citizens to depart Iraq immediately. Due to Iranian-backed militia attacks at the U.S. Embassy compound, all consular operations are suspended. U.S. citizens should not approach the Embassy. pic.twitter.com/rdRce3Qr4a

— Travel - State Dept (@TravelGov) January 3, 2020