Markets jittery on coronavirus as headwinds gather speed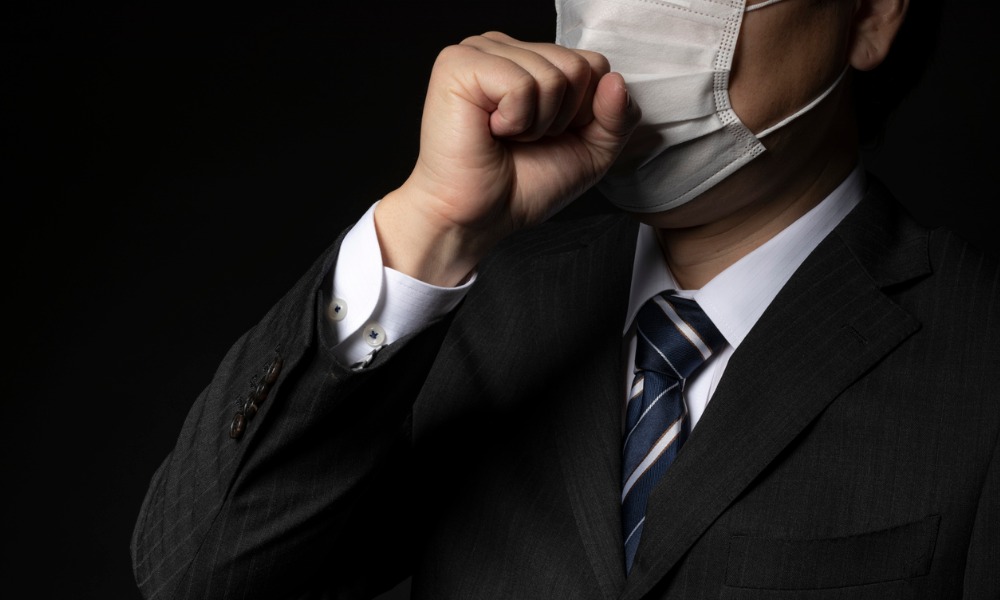 The continued spread of the coronavirus outbreak is making the markets nervous and leading to some risky behaviour among investors.
More cases continue to be reported with Canadian cases in Ontario and BC; and cases reported at Singapore's financial centre. The UK declared the virus an "imminent threat to public health" Monday and unveiled new legislation to allow the forcible quarantine of those deemed to be a risk.
While the Canadian government's official line is that the health risk to Canadians remains low, the economic risk is growing with the markets increasingly concerned that the virus could the tipping point that sparks a global slowdown.
"It's impossible to tell if the coronavirus will have a bigger or smaller impact on Canadian GDP than SARS did in 2003 at this stage" wrote CIBC Capital Markets economist Andrew Grantham. "However, we do know that the way it will impact the domestic economy will be much different."
These differences include lower oil prices, although the industry is already managing lower prices; lower spending by Chinese consumers on tourism and imports; and, most importantly, disruption to supply chains.
Nigel Greene, CEO of global wealth advisory deVere Group, says investors should be cautious of market reaction to developing news.
"Whilst the coronavirus remains the number one threat to financial markets currently, they seem to be buoyed on Chinese state media reports of a breakthrough in attempts to find a cure to the current strain," he said. "However, these claims have been largely dismissed by the World Health Organization (WHO), confirmed cases and the death toll are rising, and countries across the world are ramping up precautions and preparations for coronavirus."
Greene questions whether there is a simple knee-jerk to seemingly positive news or whether there is a bubble growing in some financial markets.
Urgent support
Last week, WHO called for urgent support for countries that do not have systems in place to detect those who have the virus.
"The effectiveness of outbreak response depends on the preparedness measures put in place before outbreaks strike," said Dr Mike Ryan, head of WHO's Health Emergencies Programme. "That is why we are seeking resources to safeguard the most vulnerable countries to protect people from the new coronavirus before it arrives on the doorstep."
Risky investments warning
The SEC has a warning of a different nature; the risk to investors from companies claiming to be involved in a coronavirus solution. In a statement the commission said:
"We have become aware of a number of Internet promotions, including on social media, claiming that the products or services of publicly-traded companies can prevent, detect, or cure coronavirus, and that the stock of these companies will dramatically increase in value as a result. The promotions often take the form of so-called "research reports" and make predictions of a specific "target price." We urge investors to be wary of these promotions, and to be aware of the substantial potential for fraud at this time."
Mitigating risk
A survey of financial experts by Bloomberg reveals that experts are getting creative to try to make sense of the virus' impact on the markets.
"To track the impact of the virus on the global economy, we have had to look at indicators I have never looked at before in my 25 years of doing macroeconomic forecasting," said Torsten Slok, chief economist for Deutsche Bank AG.
Scotiabank's Tuuli McCully, head of Asia Pacific economics, said that they are monitoring reports of factory shutdowns and disruption for any sector that relies on consumer spending.
Nigel Greene says that investors should act to mitigate the potential for a global slowdown, with China's economy at risk of stalling from a prolonged outbreak, and the risk of a wider impact.
"Despite the alleged progress on coronavirus and despite the stimulus announced by China's central bank, China's already fragile economy, and the flimsy phase-one U.S.-trade deal could create the perfect storm to trigger a significant economic global slowdown," he said.