New survey reveals how tough it is to market to advisors – although one strategy can help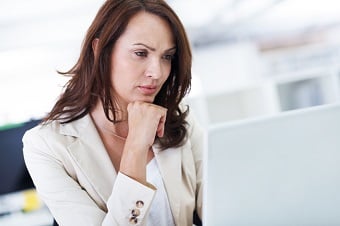 A new survey has revealed just how tough it can be to get the attention of financial advisors.

According to a study of 750 financial advisors by Practical Perspectives, cited by ThinkAdvisor, more than half of all advisors never bother to review 90 per cent or more of the various marketing materials thrown their way. Indeed for six out of every 10 advisors, the amount of time they spend looking at marketing communications is below 15minutes.

It seems that registered investment advisors are particularly difficult to impress with 26 per cent spending less than five minutes a day looking at marketing materials. By contrast, three out of 10 wirehouse advisors appear to be more open to the marketing they receive – spending 30 minutes or more checking it out on a daily basis.

The publication goes on to explain that social media is actually the least efficient way to grab an advisor's attention – with most advisors polled suggesting they just don't have time to look at it amid all of their various obligations.

What is perhaps most interesting, however, is the fact that the form of marketing communication deemed most effective is face-to-face contact. However, despite this, 77 per cent of advisors suggest that below 10 per cent of marketing aimed at them takes place in person.

Advisors do have some tips for marketing managers out there – they say that to get their attention marketing should be focused, brief and tailored specifically for them and their client.