Seeing further upside in the stock market, a portfolio manager forecasts continued rise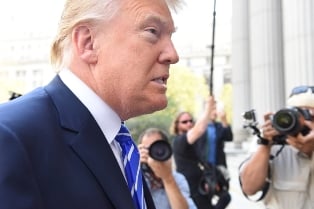 While President-elect Donald Trump's first press conference might have imbued investors with some uncertainty regarding the US and global economic outlook, Portfolio Management Corporation's
Norman Levine
is still forecasting a continued rise in the markets in 2017.
The senior portfolio manager has predicated his prediction on positive corporate earnings and likely higher interest rates.
"You have all the naysayers who say stocks are at a peak here and are due to go down, maybe temporarily," he said. "But if economic numbers do come in better than expected, that means corporate profits will come in better – and that's good for stock prices."
Other analysts have previously commented on the high valuations in stocks, saying that the market is long overdue for a correction. "While I wouldn't be surprised or upset with a correction, I still believe there is still further upside in the stock market," Levine said.
On the economic front, Levine said that a stronger US economy will result in higher bond yields, as well as a continuation of the Fed's trajectory toward subsequent rate hikes.
"This will be negative for the bond market until it finds its new equilibrium, and negative for stocks and industries that have benefitted from the search for yield – i.e. REITS, pipelines, utilities, telecom, consumer staples," he said.
"It will be positive, though, for financials, industrials, transportation companies, and infrastructure companies. Also, it could give a boost to some rate-reset preferred shares and healthcare stocks, specifically drug and biotech companies," he continued.
"We have been buyers of drug stocks based on their being totally out of favor and extremely cheap compared to their historical valuations," Levine said.
He also noted the current situation's similarity to when Hillary Clinton was put in charge of healthcare during her husband's administration. "[T]he group tanked, only to come roaring back and on to new highs in subsequent years."
Related stories:
High-net worth investors on the defensive for 2017
Cautious optimism urged on 'bubbly' pot industry