The company continues to rebound from its post-recession crash.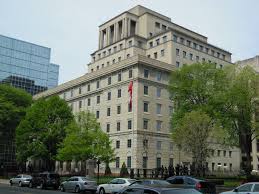 Manulife Financial continues to make its way back from the cratering of the company's stock in the wake of the Great Recession. In 2009 the stock plunged to just $12 a share and the company halved its dividend. But since that time the massive global insurer has been making steady progress, climbing to the $21 a share over the past couple of years. The latest earnings report has maintained the strength. The company missed analyst estimates but the stock climbed on news of a 19% increase in the dividend—the first increase since 2009.

Management is, understandably, feeling confident. According to the latest earnings report in Q2, 2014 net income was $943 million, enough for a dividend increase. Net flows into the asset management and group pension businesses exceeded $6 billion for the quarter. There has been $13 billion in new funds into those products year-to-date. This represents the 23rd consecutive quarter of record funds under management. John Hancock Investments is one of the fastest growing mutual fund companies in the U.S. The company is making inroads into the 401(k) market down south. Diluted core earnings per share were up 16% year-over-year, insurance sales (ex. group benefits) up 10%, while funds under management were up 11%. The company continues to make "substantive progress" toward its goal of achieving $4.0 billion in core earnings by 2016.

So things seem to be going well. "Our mutual fund business is now $30 billion," says Alex Lucas, vice-president of retail product, in an interview with WP. "We continue to invest in both sides of the business, insurance and wealth management."

The company was not able to keep up with Sun Life in the post-recession environment. Sun Life was the only North American insurer to preserve its dividend and not take any government money in the wake of the Great Recession. But Lucas explains that Manulife is now capitalizing on its core strengths. "When we go into an independent financial advisors office, our strength is a combination of individual products, but also the product depth. We can provide everything from segregated funds to annuities. We can connect our global asset advisors with financial advisors here in Canada. We can offer the tools for advisors to do holistic planning. We have the broadest array of products in Canada," says Lucas.

He also mentions that, "wealth management continues to grow faster than insurance." Those working with the company can take some pride in the solid results of late.