Survey respondents say a long bull market has made investors more complacent and less risk-tolerant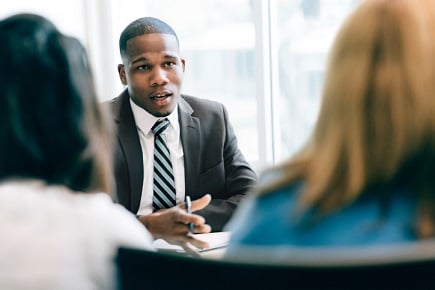 Last year was a stellar one for many investors and investment professionals, but the appearance of volatility earlier in 2018 suggests a more muted outlook. As if the turmoil in the markets wasn't bad enough, a new survey of US financial professionals has found growing concern over clients making costly emotional investment decisions.
In a new poll, Natixis Investment Managers has found that only a few advisors believe investors are ready to return to more normal market ebbs and flows. In fact, 46% said their clients reacted emotionally to recent market movements, while 82% believed that investors have become complacent about risk because of the prolonged bull market of recent years.
While respondents had an average target of 14% growth in AUM over the next 12 months, they also acknowledged factors that could potentially dampen overall investment performance. Those include risks from geopolitical events (68%), interest-rate increases (66%) and rising volatility (57%).
Focusing on portfolio risks, responding FAs cited concerns over interest-rate hikes (59%) — which half of all respondents are bracing for by managing bond durations in client portfolios — asset-price volatility spikes (55%), and inflation (40%). And while 74% see a potential bursting of the crypto bubble this year, a few are also forecasting bubbles in bonds (25%), real estate (24%), the tech sector (21%) and the stock market (18%).
The mounting risks in the market have driven a return to active management, with 83% of those polled favouring it. FAs who responded to Natixis' 2016 survey said they had 66% of their assets in active strategies and would moderate it to 57% within three years; however, this year's respondents have reported allocating 67% of their assets toward active investment approaches.
The majority of advisors (80%) also said they are recommending alternative investments, including REITs (50%), real assets (29%), commodities (28%), infrastructure (27%) and hedge fund strategies (24%). Nearly half (48%) expect an alternative strategy to prove itself within three years.
Aside from providing investment advice, survey respondents said they need to fulfil other roles and services for their clients, including:
Guiding clients through "emotional" decisions (88%)
Providing ongoing financial education (71%)
Providing guidance on identifying and achieving life goals (70%)
Help in navigating life events (66%)
Help with mediating family financial affairs (41%)